High Tech Toilets
Clean and sophisticated high tech TOILETS in Japan: TOTO toilets are my favorite!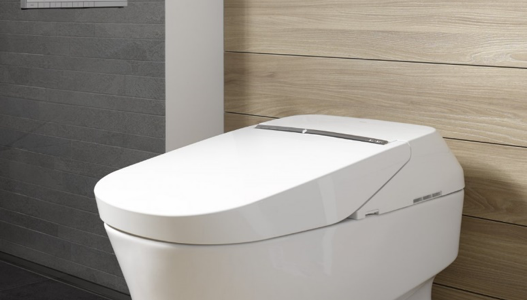 Have you ever wondered why the toilets in Japan are so different to those that you use back home?  They are very clean, free to use, and has lots of gadgets!
1 Overview of toilet/washlets in Japan
2 TOTO toilet/washlets- what is special about TOTO?
  2.1 Less water and eco friendly
  2.2 special coating to keep it clean
  2.3 electrolyzed water
3 How to use it?
4 Price tag of TOTO toilets
1 Overview of toilet/washlets in Japan
We have two companies to thank-TOTO and LIXIL, who are the major toilet makers in Japan.  Moreover, as Japan prepares herself for the 2020 Olympic games, there will be more upgrades of public toilets.
I especially like TOTO, as they pride themselves in R&D (research and development) capabilities as well as their Takumi (experts) skills in manufacturing.  Visiting their factories was an awesome experience!  Though this is not open to the general public, their new museum is!  (it is not in the most convenient of places in Kokura, North of Kyushu..but you can check out their site below)
2 What is special about TOTO toilet?
ECO friendly (water and energy savers) and USER friendly (less need to clean the toilet & TOTO`s `WASHLET` keeps your rear clean )
HOW?
2.1  Less water needed:
Back 15 years ago, TOTO toilet used 13L of water in one go.  Now, the newest NEOREST toilet, uses only 3.8L!  And this number continues to improve.  (they call this technology, the tornedo flush technology)
So, every time you use a TOTO toilet, you are saving water!
2.2  Special coating:
they use a special coating on the ceramic so that it has a very smooth surface, i.e. `CEFIONTECT` ceramic glaze)
2.3  Electrolyzed water:
Most importantly, they added a new function, called `kirei Jokinsui` (clean disinfecting water) which automatically cleans not only the toilet, but also the washlet functions, so that there is less need to polish the surface.  It is very safe, as originally, it is water.
One example of public, free toilet in Tokyo: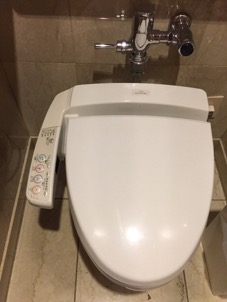 New state of the art TOTO toilet: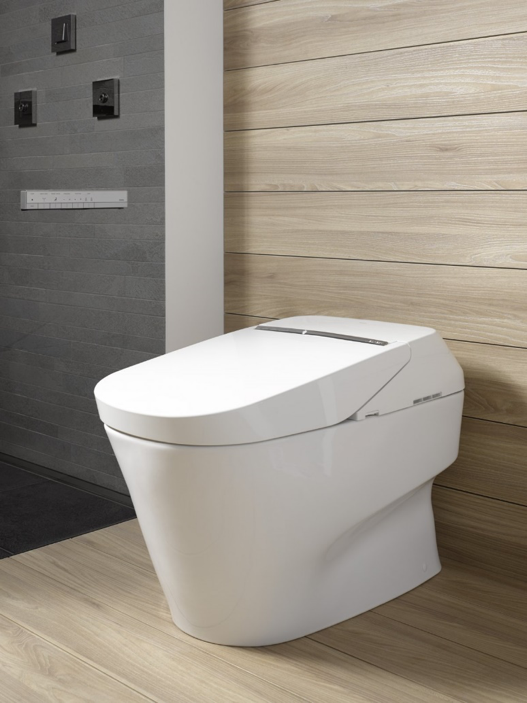 Source: businessinsider.com
(Also, here is a good summary with more detail. )
3 How to use it?
Now how to use the toilet`s high tech stuff?
I had a friend confess to me that she got all wet from pushing the wrong button as she was exiting the toilet!
1) Make sure you remain seated
2) Choose the correct button- `rear` for the back end and `bidet` for ladies. If you want to change the position or the pressure of the water, then push the relevant buttons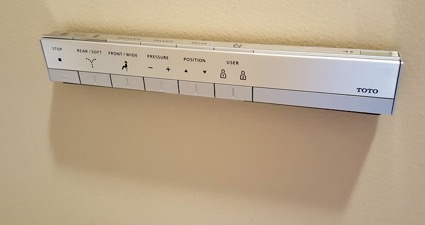 ENJOY your toilet experience in Japan! (and get one back home, and enrich your toilet experience!)
Check out TOTO`s global site.
4 Price tag
Though it really depends on the model, it starts from Y200,000 and can cost up to Y650,000 for the highest Neorest NX model.
The price will vary by region as well.
Any questions or comments?
---
Read More Articles: Column
---
---
---
---
---
---
---
---
---
---