Best Revolving Sushi Restaurant for FAMILY and KIDS: KURA
FUN experience for the entire FAMILY, as well as being HEALTY and DELICIOUS

There are lots of Sushi restaurant in Japan and you are spoilt for choice. But for FAMILY and KIDS, KURA is the best. It is a FUN experience, as well as being HEALTY and DELICIOUS. On average, expect to spend about Y1000-1500 per person. (Y100/plate with two pieces of sushi is the norm.)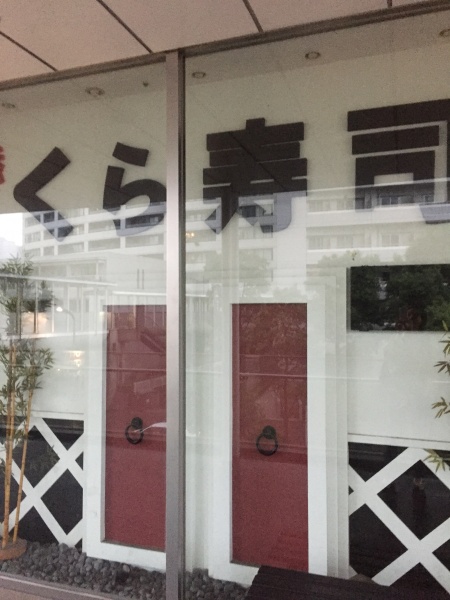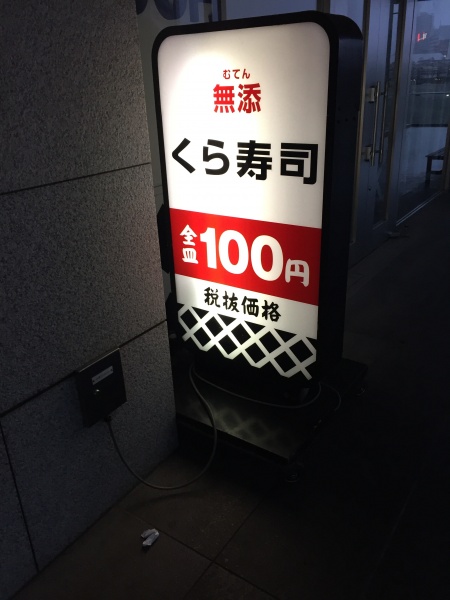 1) FUN:
KURA provides entertainment (Bikkurapon- slot game to win a small surprise prize for kids, free chance with every 5 plates), additive-free delicious sushi and other dishes at inexpensive price.
Slot game for each table.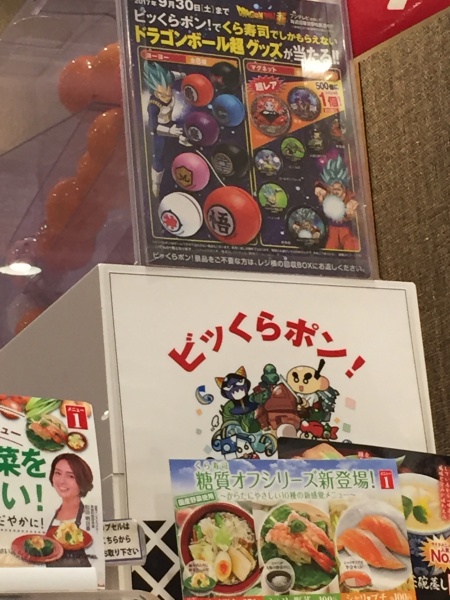 Today, we won a yo-yo with Dragon Ball character.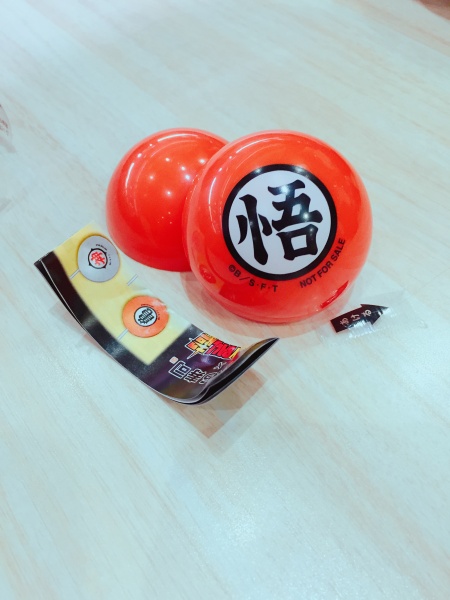 Where is it?
418 Kura stores worldwide with a dozen in the USA (California and Texas, and expanding to other areas). Check their website for location.
http://www.kura-corpo.co.jp/en/
In Tokyo, we recommend the one in SHINAGAWA as it is easy in central Tokyo. (make sure to book in advance, as it is VERY crowded. You can start booking 15 days in advance. You can do this via web.)
From SHINAGAWA station, you can walk through the connected walk-a-way. Many office buildings with lots of restaurants and shops.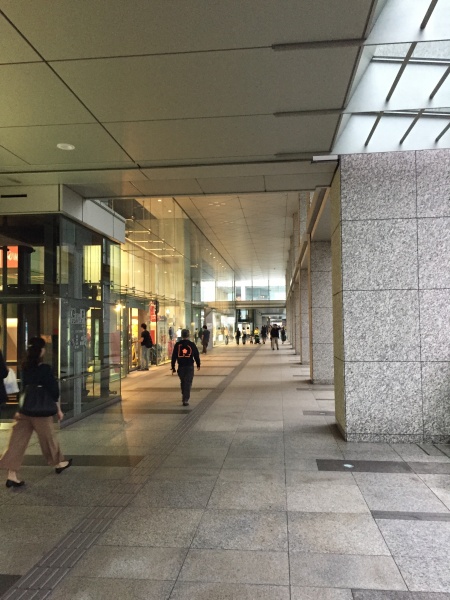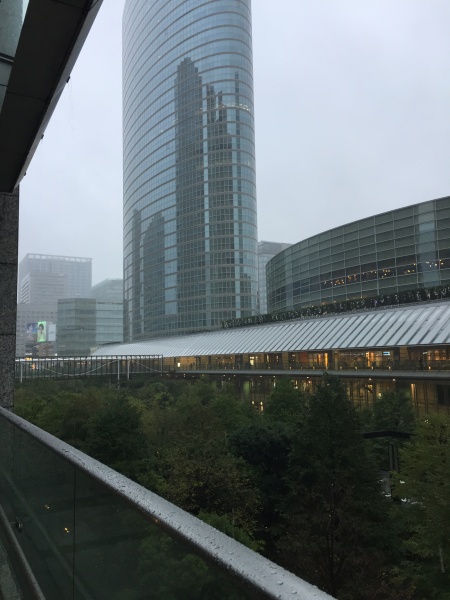 Here is the Reservation site (only in Japanese, so get someone to book for you!)
http://www.kura-corpo.co.jp/epark/
TIBITS for KURA:
1) Over 20 years in operation with a very clear mission to provide safe, delicious, inexpensive food. Based in Osaka, CEO Tanaka continues to challenge the sushi fast food industry with his ideal.
2) Lots of fun innovation!
 Bikkurapon (slot game for kids. For every 5 plates that you slid into the plate slot after finishing the sushi, you get a chance to play this slot game to win a little capsule with a surprise present for kids. The probability of winning is about once in every 5-6 try.)
 Order touch panel for every table (available in English as well)
Ordering is easy and fun. (you can always pick up the plate from the conveyor belt as well)
Once your order is prepared, there will be a sound/display. The plate will be delivered by the conveyor belt and will stop right in front of your table. It is really fun to order!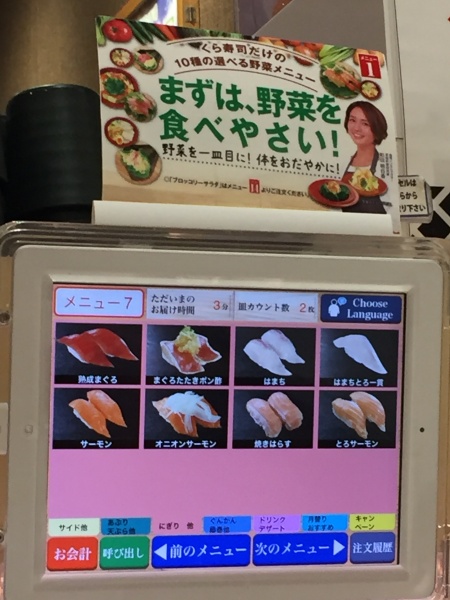 Ordering system available in English!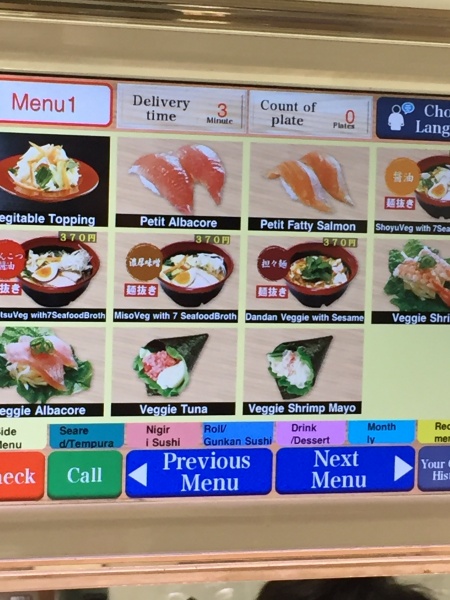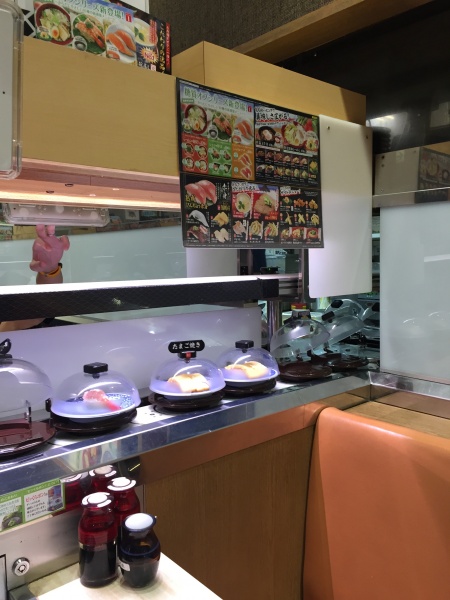 Conveyor belt
2) HEALTHY: Additive-free, healthy food
No chemical seasonings, artificial sweetener/colorings/preservation used. 無添加 in Japanese. This is quite amazing, when you consider how most of the food chain use additives.
Moreover, `Mr. Fresh` or the cover on the sushi placed on the conveyor belt keeps it fresh and clean. The IC tag on the plate makes sure that the sushi is disposed automatically after a set time.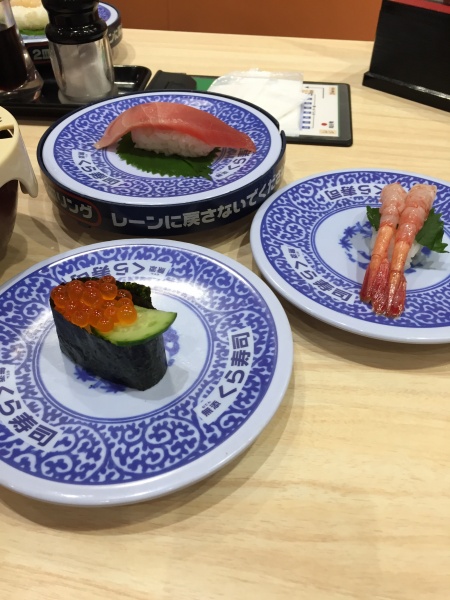 Fresh sushi. One per plate is a `special` as usually there are two pieces per plate.
More sushi: salmon, shrimp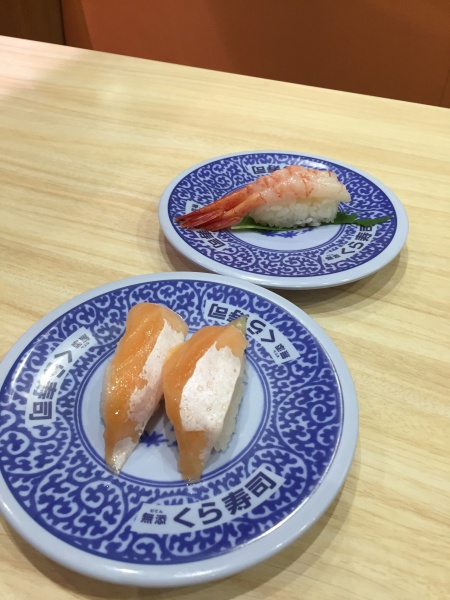 More sushi: salmon, shrimp
3) DELICIOUS: Quality is high
Rice: carefully selected domestic rice
Sushi Vinegar: sun dried salt and natural sugar used and mixed with pure
Vinegar
Wasabi: use as much or as little as you like. It is not served with the sushi to avoid kids eating the hot spice.
Soy sauce: 25% less sodium vs average soy sauce
Natural soup stock: for miso soup, ramen, udon, it is made daily with dried bonito, kelp, etc in the store.
4) Plenty of side menu: very delicious and freshly prepared tempura, udon, unagi, curry, and so on, so that you are spoilt for choice.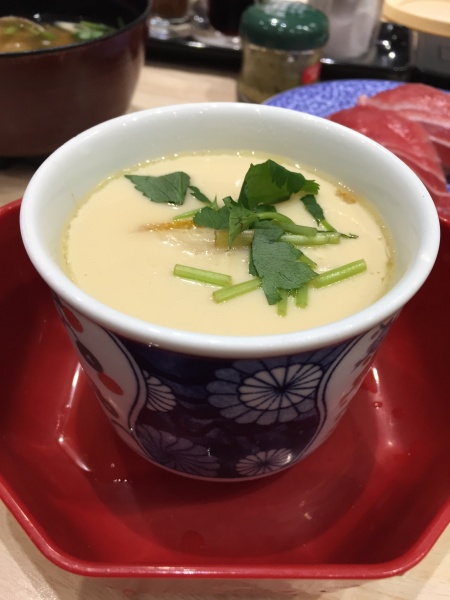 Chawanmushi (lots of ingredients in steamed egg broth)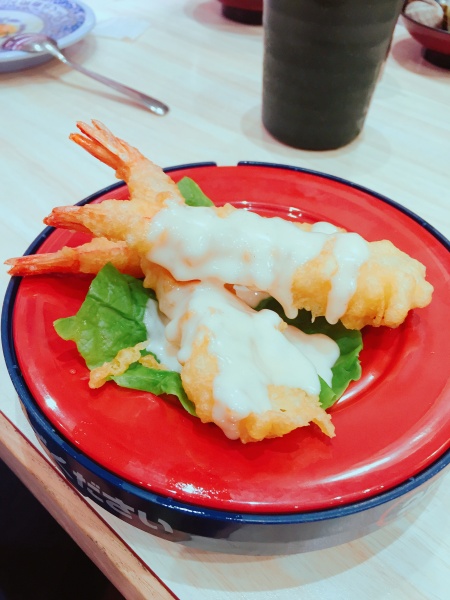 Tempura shrimp with delicious mayo-sauce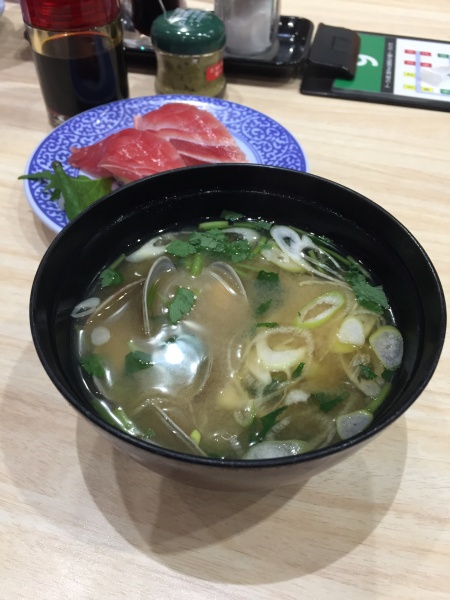 Miso soup with clams
5) New Initiatives: Kura Natural Fish Market (Osaka only for now)
They have been working more closely and directly with the local fishermen in order to buy the entire catch of the day. Why? Most of the fish caught is actually wasted and can not be sold via the local fish market, due to its size.
Hopefully, we can have more of these fresh choices in many more stores.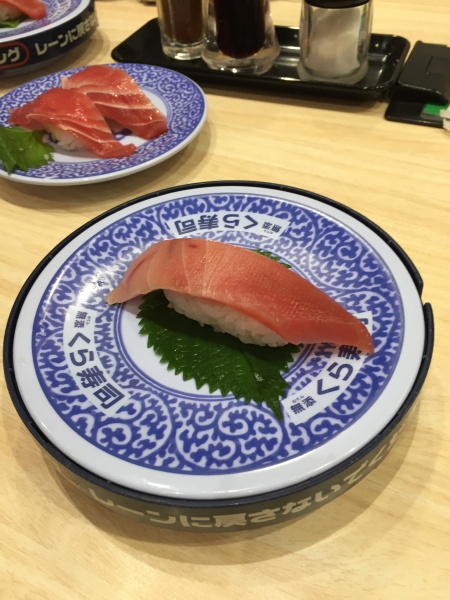 Tuna (chu-toro and akami)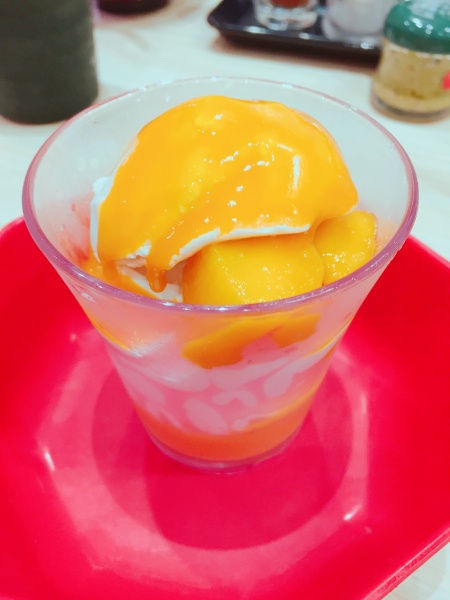 Dessert: mango parfait
TAKE OUT SERVICE:
There is take out service as well, if you can not be bothered to reserve. But, I recommend you go through the trouble, as it is FUN to dine at KURA!
Official home page
http://www.kura-corpo.co.jp/takeout/
Plan ahead and enjoy your visit!
---
---
---
---
---
---
---
---
---
---
---