Bird`s eye view of Tokyo, for free @ Tokyo Metropolitan Government Building in Shinjuku
Eat among the Japanese salarymen at the cafeteria with a view

1 Free view of Tokyo in Shinjuku from Tokyo Metropolitan Government Building
1.1 general information
1.2 North Tower
1.3 South Tower
2 Lunch adventure at Tokyo Metropolitan Government Building
2.1 Eat among the Japanese salarymen- cafeteria with a view
2.2 Instructions and Directions- how to use the cafeteria
3 History of Tokyo Metropolitan Government Building-symbol of Japan`s bubble economy
1 Free view of Tokyo in Shinjuku
TOKYO METROPOLITAN GOVERNMENT BUILDING-FREE observatories with panoramic views of TOKYO and more: 東京都庁の展望台
1.1 General Information
Depending on the weather, you can see MT. FUJI from the decks on the 45th floor, 202 meters high. It takes 55 seconds on the elevator from 1F of the buildings to get up there. Two observatories, North and South. The only difference is the shops and restaurants.
If you are lucky, Mt. Fuji will appear right in front of you!
本日11月27日(木)朝の展望室からの眺望です。雲海にそびえる、雪をまとった富士山をはっきりと見ることができます。ぜひ皆さまも都庁展望室で冬の絶景をお楽しみください。 pic.twitter.com/zTbfw0VEUE

— 都庁展望室 (@tocho_tenbou) 2014年11月27日


1.2) NORTH Tower: take the elevator marked North to get up to the deck. There is a toy shop, full of Japanese animation and characters much loved by kids and adults alike. There is also a restaurant where you can eat curry rice/pasta/sandwich for lunch, with a great view, of course.
Open from 9:00-23:00.
View of SHINJUKU skyscrapers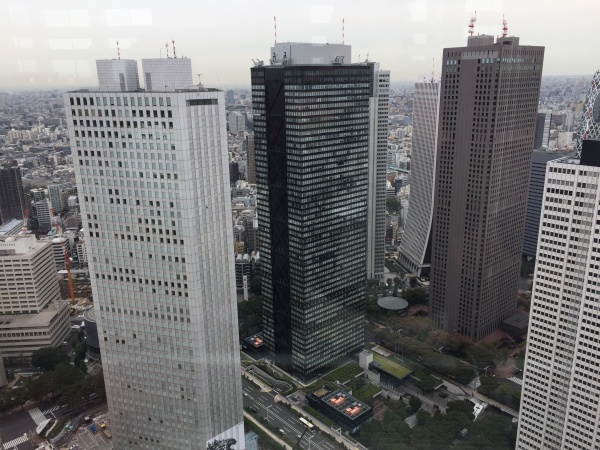 TOY PARK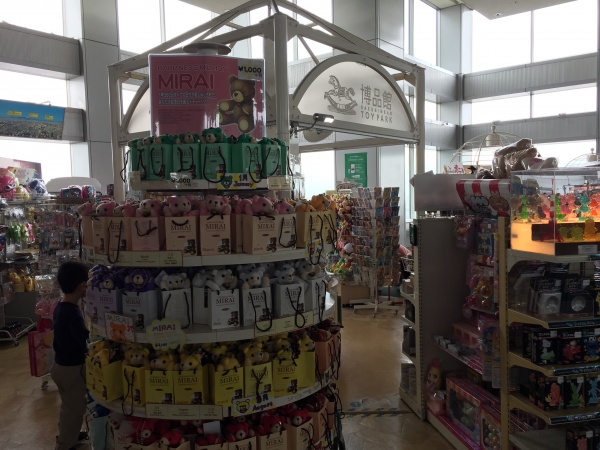 TOTORO from Hayao Miyazaki`s Ghibli film, `Tonari no Totoro`.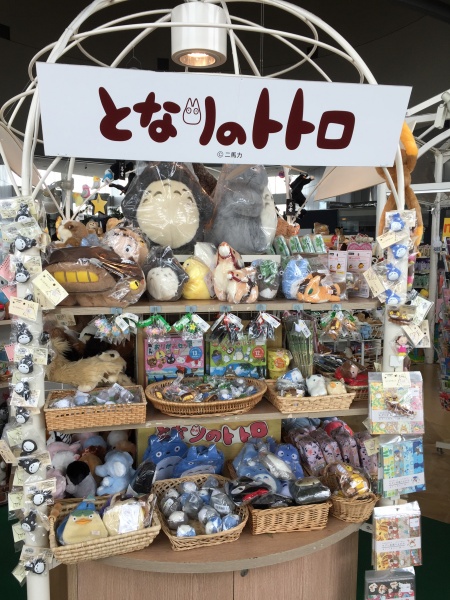 HELLO KITTY goods from SANRIO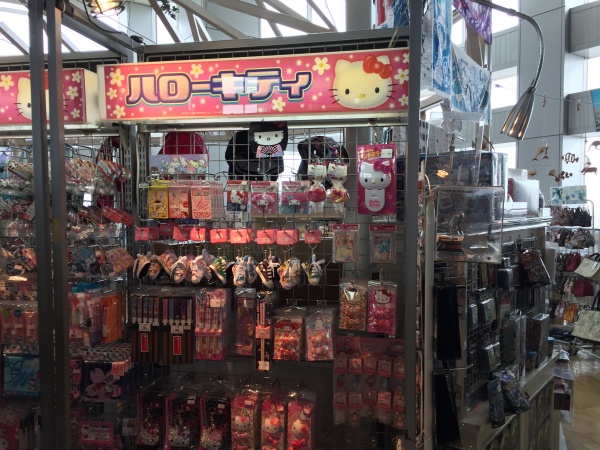 DORAEMON
ATOM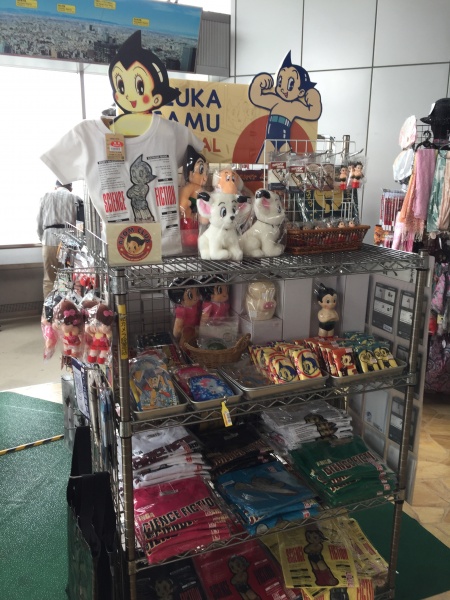 I found this interesting. You can buy the wooden pieces packed up and build a Japanese castle! Enjoy the 3D puzzle!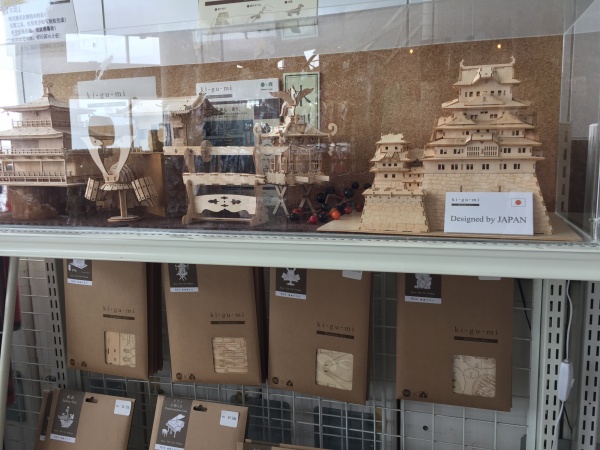 Nice view of Meiji shrine and the surrounding park. (no view of Mt. Fuji today, unfortunately!)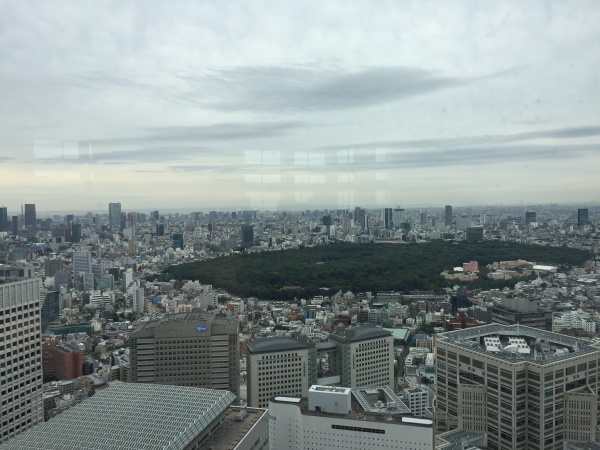 Restaurant, open for breakfast, lunch, tea and dinner, with a great view.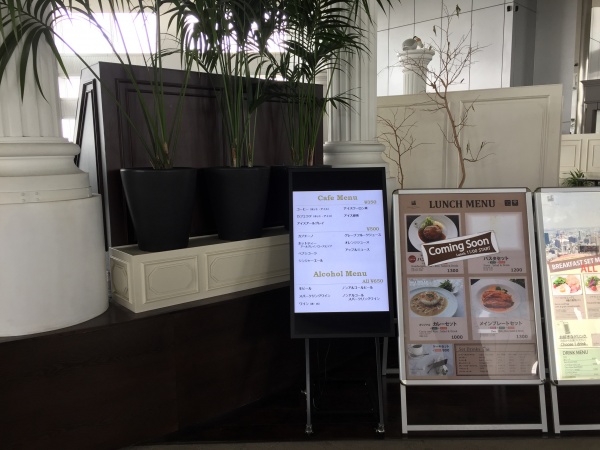 1.2) SOUTH Tower-take the elevator marked South. There is a souvenir shop with Tokyo specific goods and another one with goods from different regions of Japan. Unfortunately, it is not too foreigner friendly, as there is hardly any explanation of what these goods are…pity, really…
There is a café.
Open from 9:30-17:30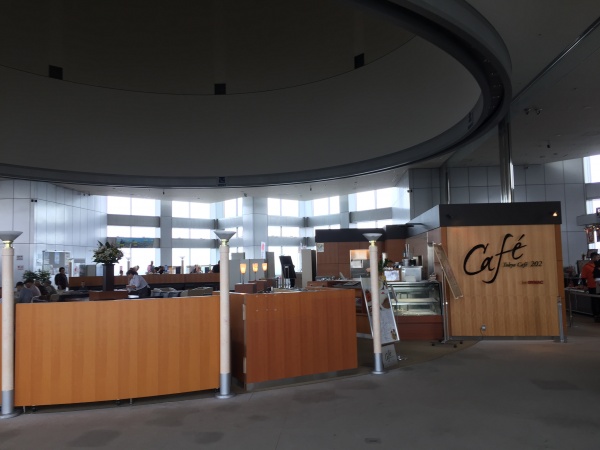 Souvenir shop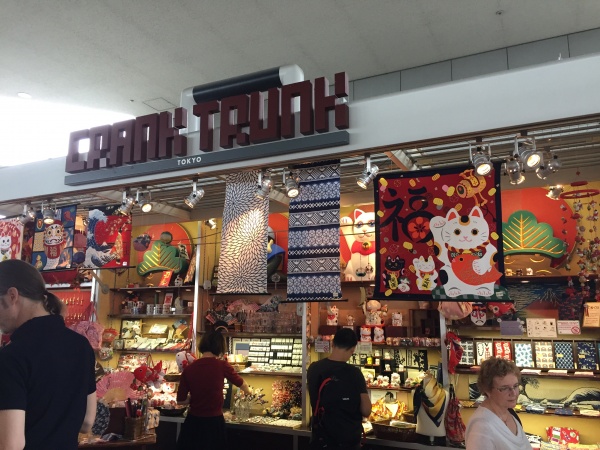 Exhibiting regional specialities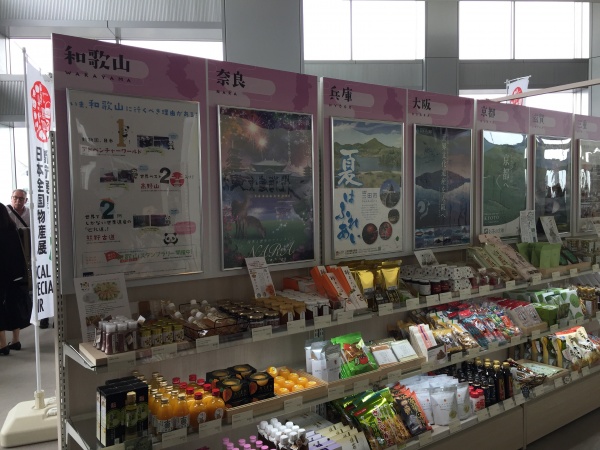 Display by prefectures (but lacking any useful English explanation…are they expecting to sell any of these specialities???)
2 Lunch Adventure at Tokyo Metropolitan Government Building
2.1 Eat among the Japanese salarymen-cafeteria with a view
Lunch Adventure for you!
Why not try the CAFETERIA for Tokyo Metropolitan Government workers on the 32th floor, but open to the public! Great view, very cheap and lots of choices. Get there early (open from 11:30-14:00) to avoid the crowd.
2.2 Instructions and directions- how to use the cafeteria
1) 1F/2F of the same building, you have to sign in. (in front of the elevator that leads to the 32F floor cafeteria) and get a temporary pass.
2) Go up to the 32F, using the elevator.
3) Look at the 3D food menu (Japanese speciality, as it all looks pretty real…). There is a number on every one of them.
4) Buy the ticket, by pressing on the number of your choice and pay at the machine.
5) Then, on your ticket, there should be a number. Go to the counter with that number, hand over the ticket and voila! Your food will be ready in a minute or so.
6) Get the necessary utensils and drinks from the water/tea counter.
7) Choose your seat and enjoy.
View from the cafeteria.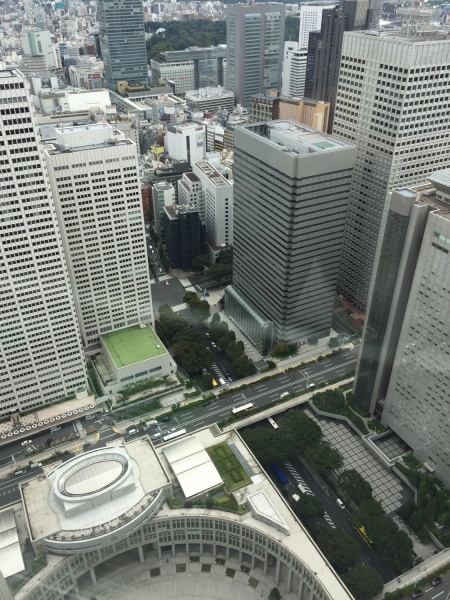 3D food menu, with a number.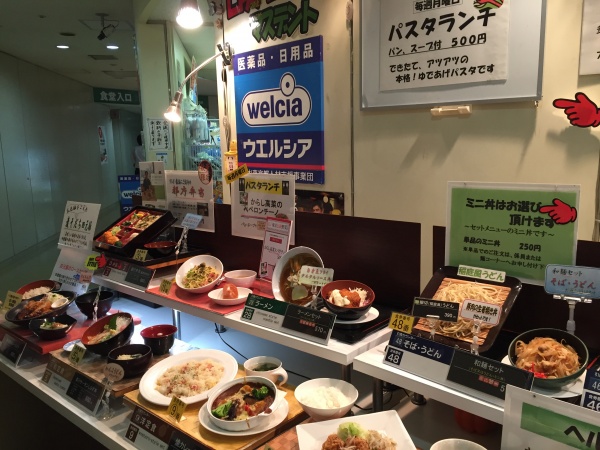 Ramen choices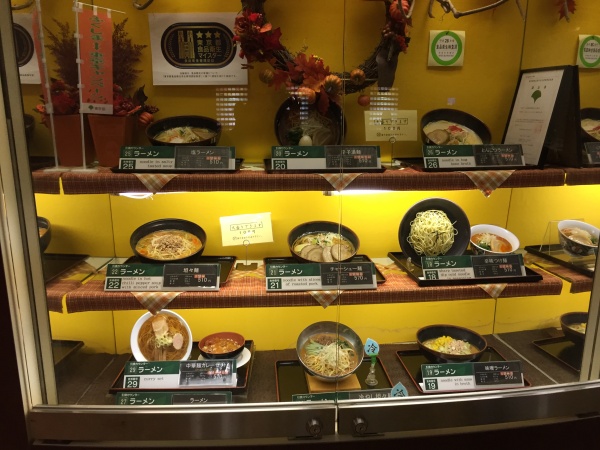 They try to use Tokyo grown products, which is not easy, given how little Tokyo produces…!
Special Bento Y600.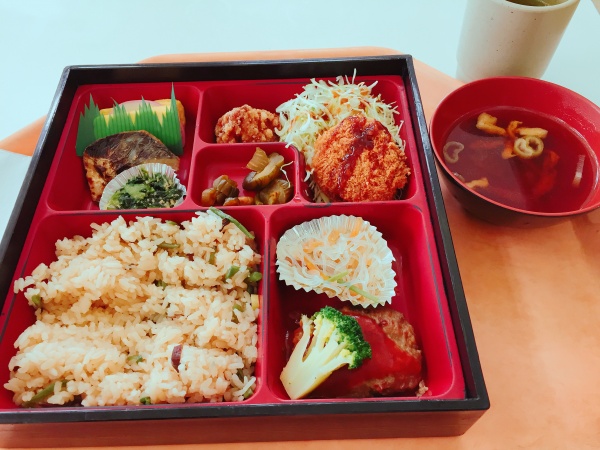 3 History and Tibits
Behind the impressive architecture, it is actually a symbol of Japanese `bubble` economy and wasting Tokyo`s tax revenue
The set of buildings was completed in 1990, after spending 156.9bil yen, an astonishing amount and still costs 4bil just for maintenance. City needed to spend 100bil+ to refurbish after 18 years.
https://www.gotokyo.org/en/tourists/info/observatory.html
http://www.metro.tokyo.jp/ENGLISH/OFFICES/observat.htm
They also run an official twitter account @tocho_tenbou
明けましておめでとうございます。本日はご好評いただいている元旦開室を実施いたしました。天候にも恵まれ、美しい初日の出を見ることができました!富士山もきれいに見えます!今年も都庁展望室をよろしくお願いいたします。 pic.twitter.com/sEIh9PFQyf

— 都庁展望室 (@tocho_tenbou) 2016年12月31日
Any questions or comments?
---
---
---
---
---
---
---
---
---
---
---