YOTSUYA- 四ツ谷
Good base for exploring Tokyo

Yotsuya is conveniently located in the middle of Tokyo. Very easy access to everywhere. Why not base your Tokyo visit here?
(remember the last scene from "Your Name" or "Kimino Nawa"?)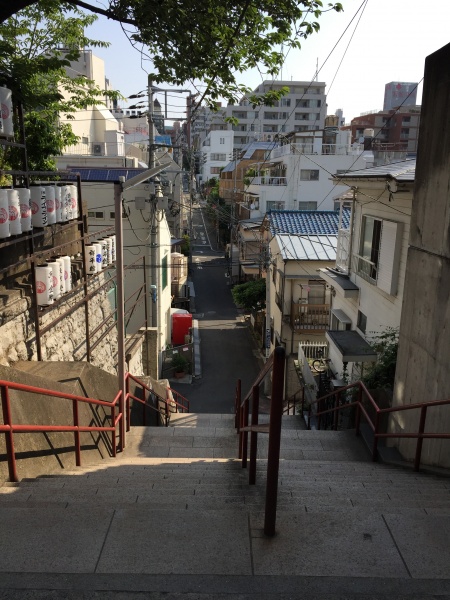 Yotsuya is famous for the cherry blossoms, many lined up from the station to famous Church, Sophia University, Otani Hotel, and so on.  Walk along here to enjoy the beautiful flowers.  (photo taken March 2018)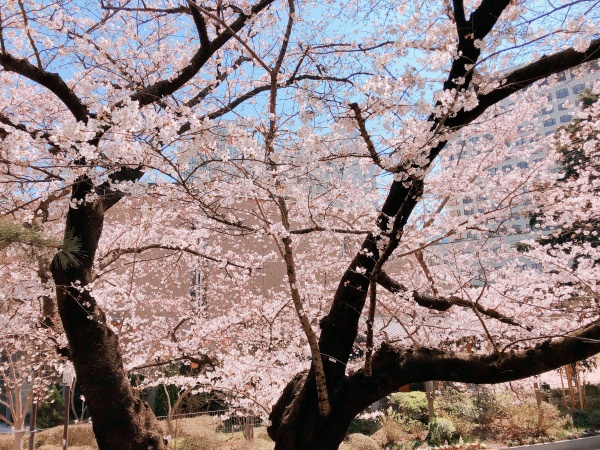 (Skyscrapers surround Yotsuya)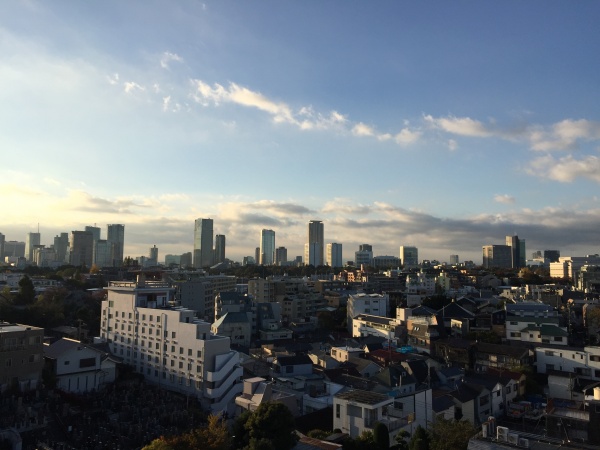 ---
2.1 Toy Museum

2.2 Fire Museum

2.3  Garden at New Otani Hotel
3.1 Sainenji-cemetry of a famous Ninja

3.2 Suga Shrine- highlights from the famous animation film, Your Name
4.1  Casual Japanese dining (Uoshin)

4.2 Casual but higher end Japanese dining (Kinoka)

4.3 Ramen for everyone (Hanauta)

4.4 Japanese fruit parfait anyone? (Fukunaga)
---
1 Access to Yotsuya
YOTSUYA STATION with access to JR and Metro (4 lines:JR Chuo/JR Sobu/Metro Marunouchi/Metro Nanboku lines)  Very easy to get around Tokyo from Yotsuya station.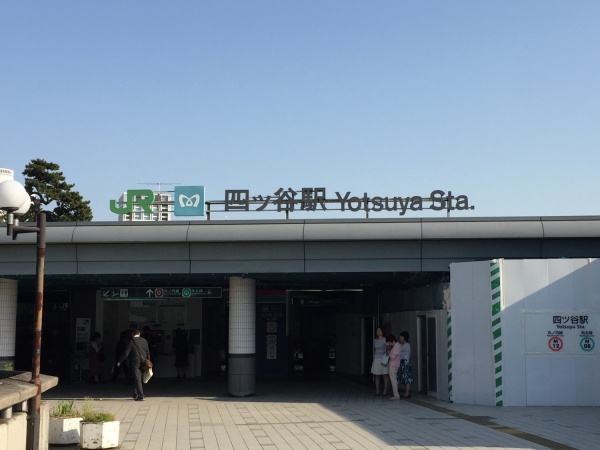 Famous for the beautiful cherry blossoms in the spring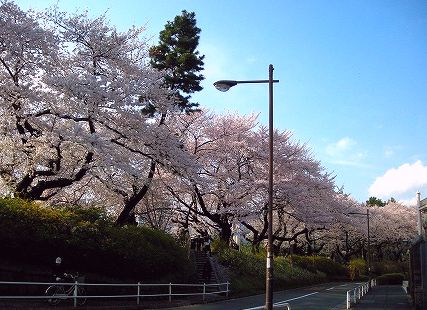 source:https://matome.naver.jp/odai/2137993008571798401/2138035355909700003
2  Places to visit especially for KIDS and FAMILY:
2.1  TOKYO TOY MUSEUM
http://goodtoy.org/ttm/pdf/ttm_pamphlet_e.pdf
Using a former elementary school, this museum is run by NPO, full of toys from all over the world, but specializing in Japanese traditional toys. Lots of good opportunity to play games as a family. 7 minutes or so from Yotsuya 3-chome station. Or a 15 minutes walk from Yotsuya station.
四谷にあるんだなぁ。しかも入場料、親子で1200円!
▼世界中のおもちゃ1万点以上が遊び放題!大人も夢中になれる四谷三丁目「東京おもちゃ美術館」潜入レポートhttps://t.co/uZzRip4byF pic.twitter.com/pnvkYYN2zN

— レッツエンジョイ東京 (@enjoy_tokyo) 2017年2月5日
Adjacent to a working fire station, this museum is operated by the Tokyo Metro Government. Free of charge. Fun for kids, as they can sit on the operating seat of a real helicopter and view the many fire engines from different ages. Historical display of fire fighting in old Tokyo as well.
Right above Yotsuya 3-chome station, or a 10 minutes walk from Yotsuya station.
Official website (only in Japanese):
http://www.tfd.metro.tokyo.jp/ts/museum.html
Article from Japan Times:
https://www.japantimes.co.jp/life/2013/12/17/lifestyle/a-museum-where-kids-can-play-out-fire-fighter-fantasies-3/#.WcSrBeQUmUk
2.3 JAPANESE GARDEN at NEW OTANI HOTEL
http://www.newotani.co.jp/en/tokyo/garden/
free to enjoy! 7 minutes walk from station
With over 400 years of history, this was once the home of a daimyo lord. It is now part of the hotel. It is very relaxing, hard to believe you are in the middle of Tokyo. Definitely worth a stroll in the garden.
Source: from the official homepage
http://www.newotani.co.jp/en/tokyo/garden/lightup.html
3  Other places to visit
3.1  SAINENJI 西念寺
Hidden temple, 5 minutes walk from the station, where Hattori Hanzo is buried. Hanzo is known as a famous Iga NINJA.  See if you can find his grave.
3.2   SUGA SHRINE: 須賀神社
Anime lovers come here to indulge in the world of `Your Name` 君の名は
Please check the `
` blog for more.
Remember these scenes from the movie?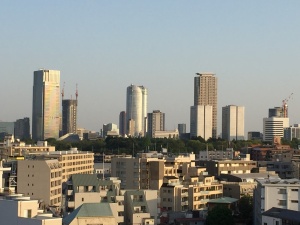 4  RESTAURANT RECOMMENDATIONS
4.1 UOSHIN 魚真
Very casual Japanese Izakaya, serving fresh fish mainly. Pretty noisy.
Located in the basement of a building facing Shinjuku Street, very easy to find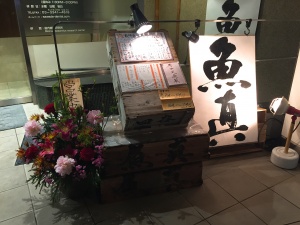 Make your own sushi roll-temaki sushi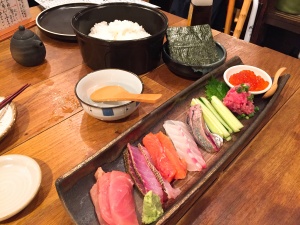 Delicious tempura of anago/eel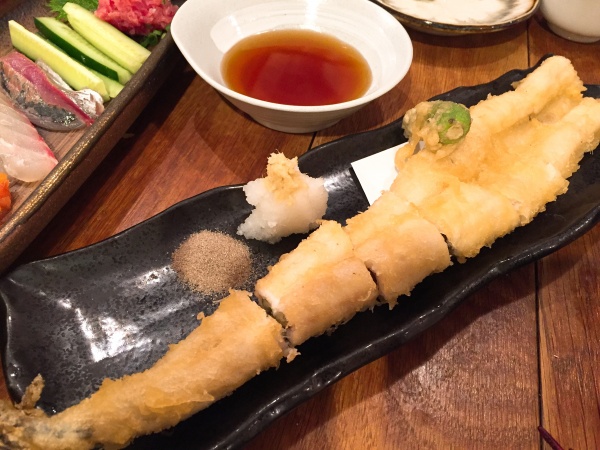 Check the gourmet site, Tabelog, for more information.
https://tabelog.com/en/tokyo/A1309/A130902/13126127/
4.2 KINOKA 季の華
Another Japanese restaurant. Stylish, family friendly with great food at reasonable price. Relaxing atmosphere. Better to reserve.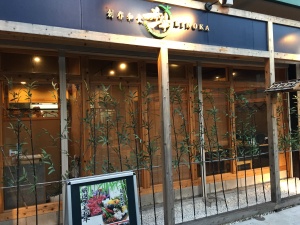 Enjoy the Japanese sake, lots of choices.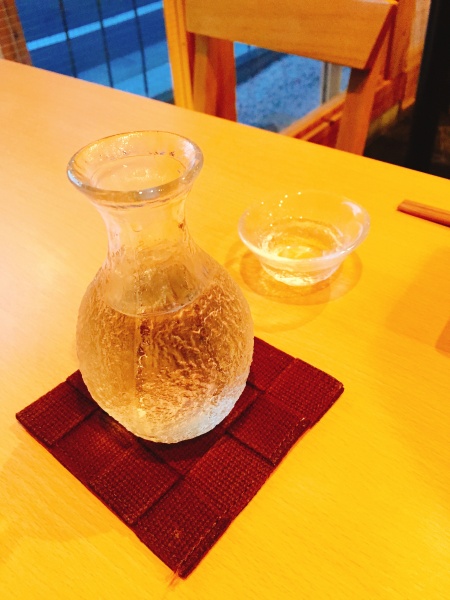 Sashimi is very fresh.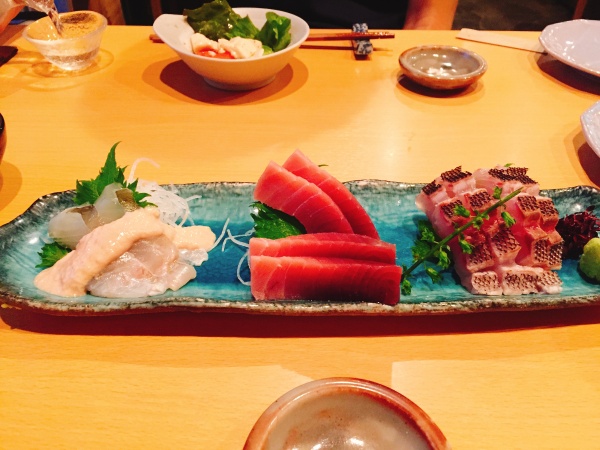 Fried chicken. Very juicy and delicious.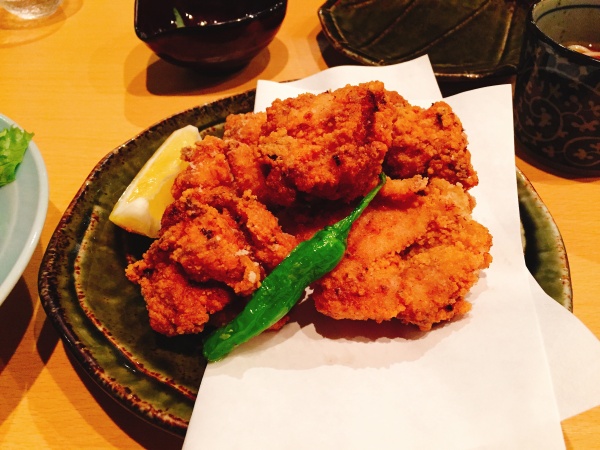 Vegetables in steamed pot, miso flavor.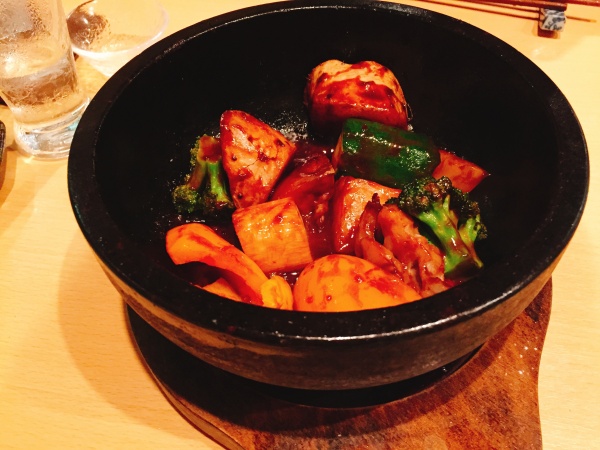 Last but not least, salmon and roe ochazuke (rice in broth). Must have!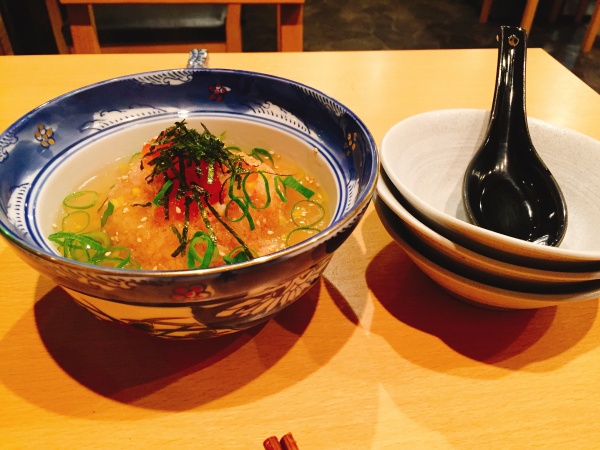 Check the gourmet site, GURUNAVI, for more information.
https://gurunavi.com/en/gduk500/rst/?__ngt__=TT0d8f98134005ac1e4ae3b2toBsk1Ct8xsRADijMB0PRo
4.3 HANAUTA: ハナウタRamen shop
Free of chemical/additives, very unique healthy ramen shop. Relaxing atmosphere.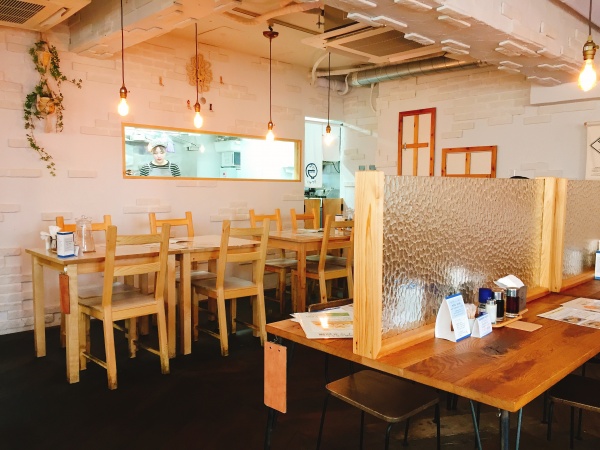 Try the shoyu RAMEN (soy sauce flavor broth) with lots of toppings of your choice.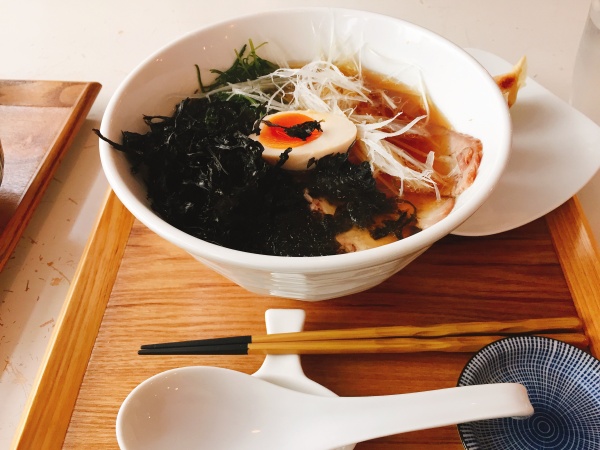 Pork Donburi is delicious, too.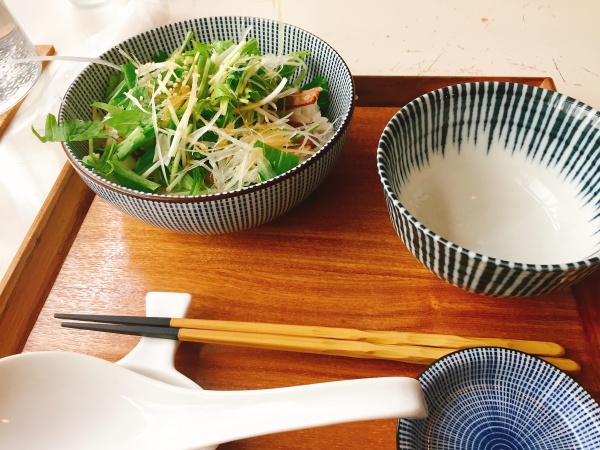 Home made dumplings-must have!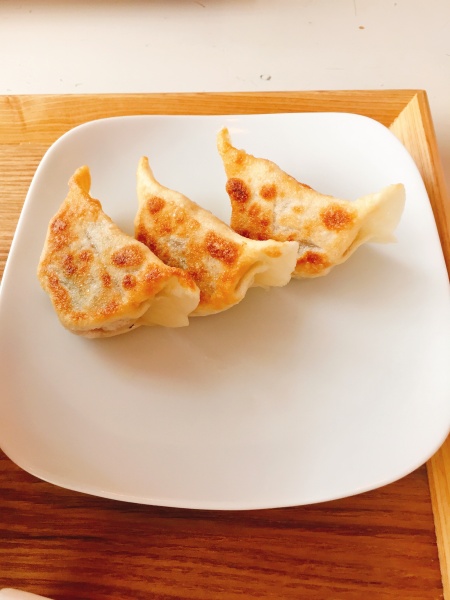 Check the gourmet site, TABELOG, for more information.
https://tabelog.com/en/tokyo/A1309/A130903/13184948/
   4.4  Japanese fruit parfait anyone?  Special Dessert for everyone
FUKUNAGA フクナガ
Tokyo has many fruit shops. Yotsuya`s favorite is FUKUNAGA. 2F above a fruit shop, FUKUNAGA. Very fresh fruit with home made sorbet.
Mango sorbet was the best!   You can really tell they are using very ripe and delicious mangos.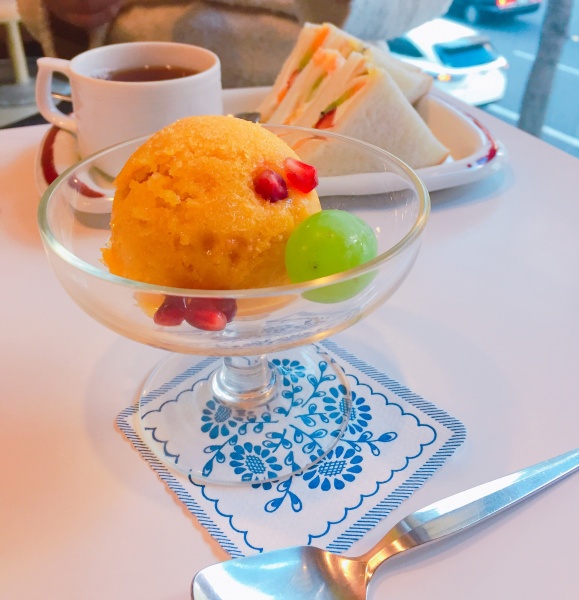 Fruit sandwich is very delicious, too, using a lot of seasonal fruits, fresh cream and delicous Japanese fluffy white bread.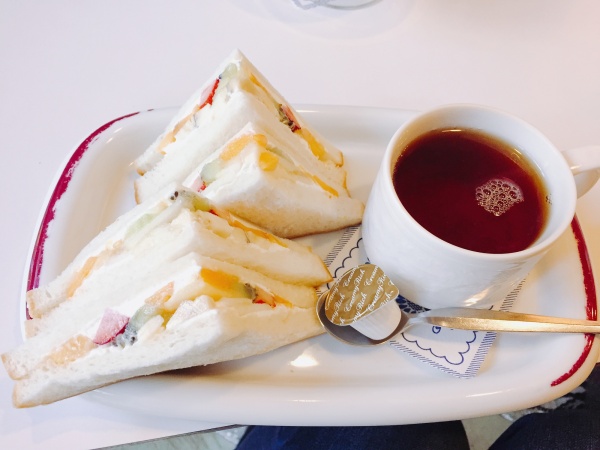 But, their speciality is the seasonal fruit parfait.  So, you have to try that first.  If there is room, then try the others, too!
https://tabelog.com/en/tokyo/A1309/A130903/13006765/

Source (homepage): https://tsuku2.jp/storeDetail.php?scd=0000000027
https://tabelog.com/en/tokyo/A1309/A130903/13006765/
トップ→その時美味しい数品種を飾ります!
シャーベット→マスター手作り!
キャンベル、ベリーA、スチューベンなどをブレンドした4工程3日掛かりのこだわりの品です
*6種以上の葡萄を1つのグラスで楽しめるパフェならではの食べくらべ&ハーモニーをお楽しみください! pic.twitter.com/8QQ5z7PAEt

— フルーツパーラーフクナガ (@fruits_fukunaga) 2017年10月2日
5  ACCOMODATION
How about a budget hotel?
Value for money, not luxurious, but definitely sufficient and comfortable. Especially, if you are going to be busy, looking around TOKYO.
There are several available in Yotsuya.
1) TOKYU STAY
https://www.tokyustay.co.jp/e/hotel/YOT/
2) MITSUI GADEN HOTEL
https://www.gardenhotels.co.jp/eng/yotsuya/
Any questions or comments?
---
1 Avoid the crowd in Kyoto 2 TOJI-hidden away but you will be overwhelmed! 3 CHISAKUIN- beautiful, […]
---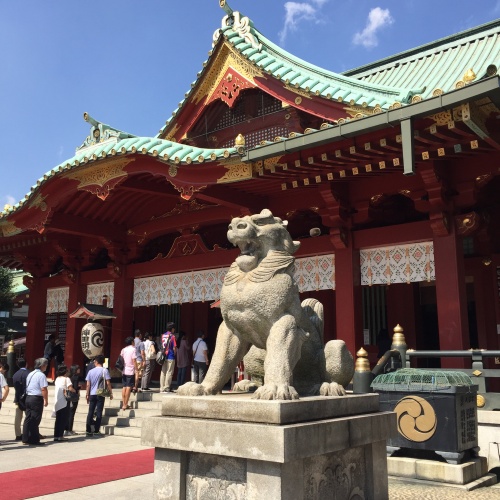 Visit Tokyo`s `Quartier Latin`, with a lot of universities, unique music and instrument stores. Very few tourists […]
---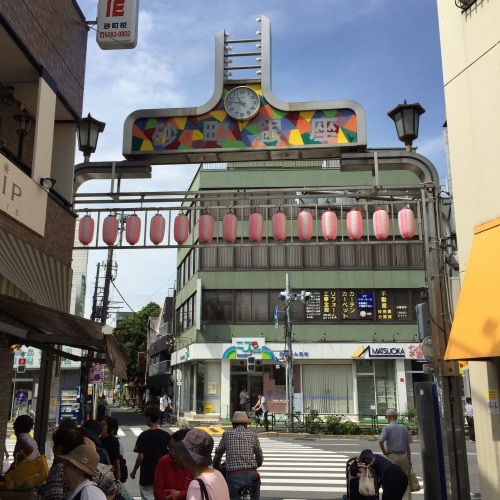 Come and enjoy the freshly made Japanese street food!  Feel the traditional nostalgia of old Tokyo.  This […]
---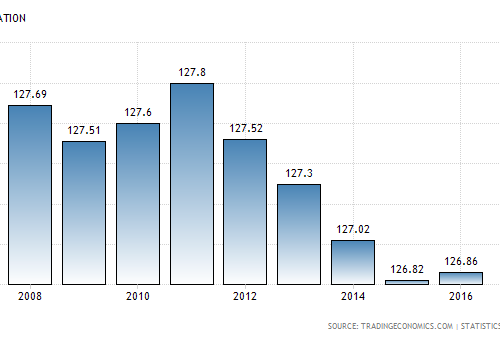 You may have wondered why there are so many senior citizens in Japan.  Why is Japan`s population […]
---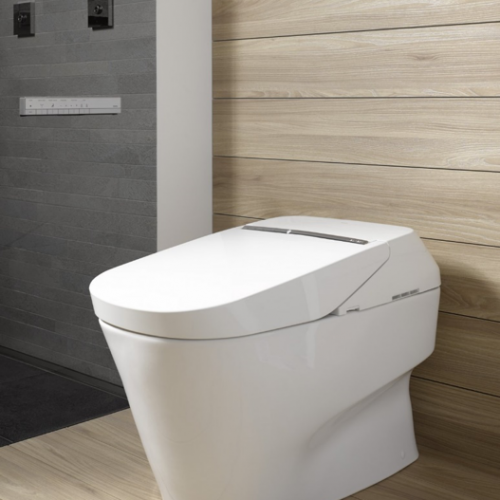 Have you ever wondered why the toilets in Japan are so different to those that you use […]
---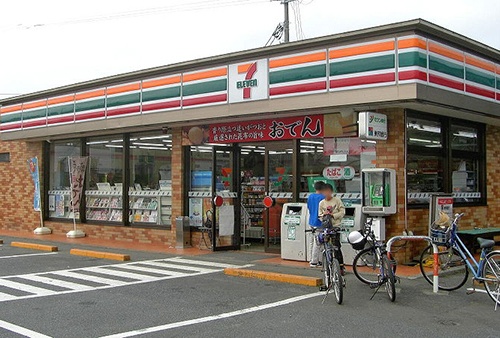 Visit the one closest to your place and if possible, choose 7-11.  Enjoy checking out their products, […]
---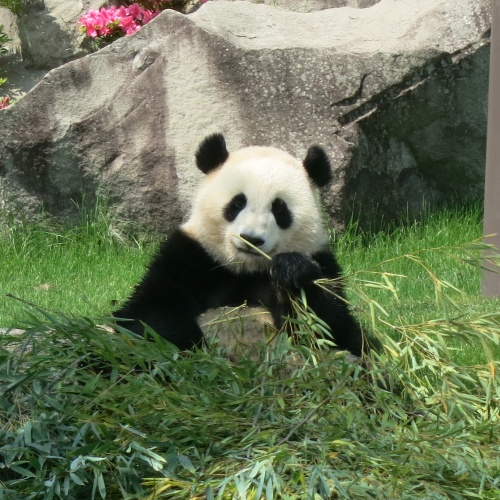 1 Adventure World in Shirahama- great for family and kids. 2 Basic information on Adventure World in […]
---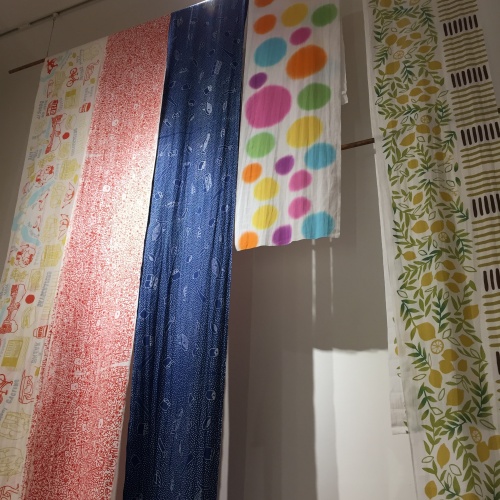 Sure, there are tons of places to shop. But, if you are looking for one-and-only, hand made […]
---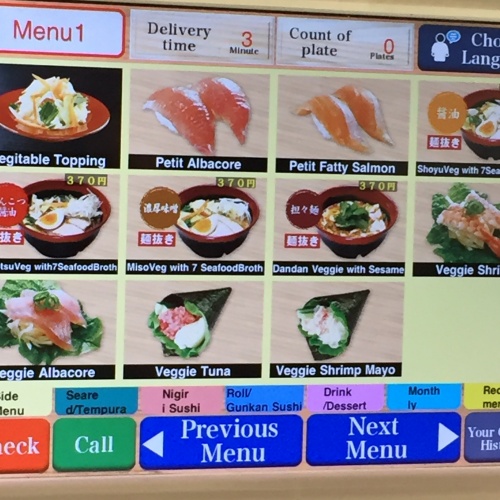 There are lots of Sushi restaurant in Japan and you are spoilt for choice. But for […]
---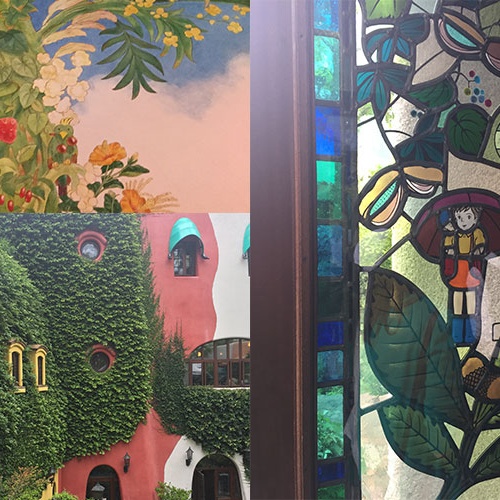 1 Japanese animation 1.1 "Your Name" by Makoto Shinkai 1.2 Site visits for "Your Name" 2 Ghibli […]
---