Sukiyaki-don- delicious yet easy to make!

Usually, you will enjoy SUKIYAKI with family and friends, by cooking sliced beef and lots of vegetables in a soy sauce broth, prepared in a hot iron pot, cooked and served at the table.

In the Kanto area, including Tokyo, we prepare the SUKIYAKI SAUCE, called warishita, first, and everything is cooked at the same time.  In the West Kansai region, it is cooked differently, though the end taste is similar.

Here, I cooked the ingredients and placed them on a bowl of white rice.  So, it is called Sukiyaki-don.  When you eat it, you can put one raw fresh egg in the middle and mix, if you like.
Ingredients for 2 persons
Sliced beef for sukiyaki                                200g
Spinach or other leafy green vegetables   1 pack
Shirataki noodles (yam)                               200g, 1 pack
Tofu                                                                  1 pack
Shiitake mushrooms   (or others)               4-6
Egg                                                                    2
(or you can use other ingredients that you like)
Sukiyaki sauce/warishita
sake           60cc
sugar         2 Table spoon
soy sauce  3 Table spoon
Buy the ingredients and cut them so they are easy to eat.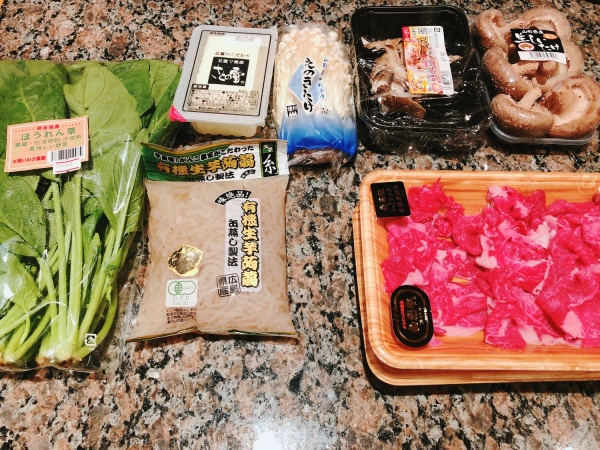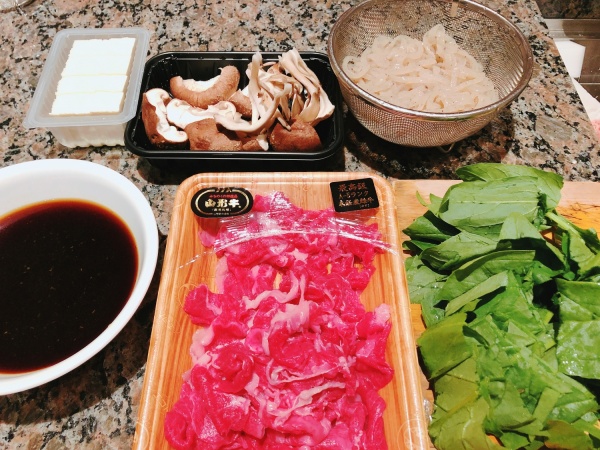 2. Then boil the sukiyaki sauce/warishita in a pan.  One by one, cook the ingredients.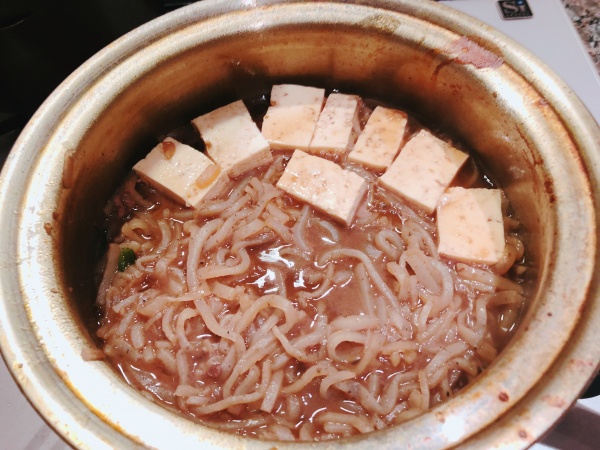 4. Once they are all cooked, place them in the bowl with white rice on the bottom.
ENJOY!
Any questions?
---
Read More Articles: Column
---
---
---
---
---
---
---
---
---
---