Tokyo Skytree and Solamachi shops
Enjoy the East Yard 4th Floor, Japan Souvenirs section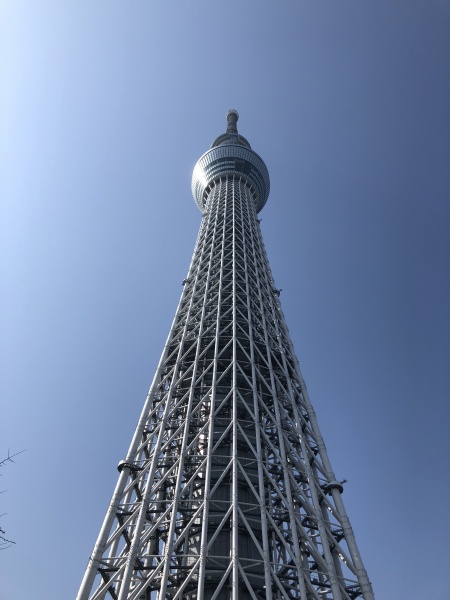 Tokyo Skytree and Solamachi shopping
1 Introduction
634meters high, it is the world`s highest free-standing broadcasting tower.  Its main function is a stable transmission provider for terrestrial broadcasting, taking over the role from the previous Tokyo Tower in Roppongi.  Its design is unique, and the color is "Skytree white", which is based on "Ajiro" (lighest shade of Japanese traditional indigo blue".   This area is famous for the indigo traditional Japanese dyers.
634 meters can be read as "mu-sa-shi" in Japanese.  This area historically belonged to the Musashi Province, east of the old Tokyo or Edo area.
2 Access and tickets
Access is easy, as the nearest station is at the basement, connected to the whole complex.  Tokyo Sky tree station, Oshiage (Skytree-mae), or a bus service from many key stations.

I took this cute subway (Asakusa metro service) to Oshiage subway station.  Rikakuma and Tokyo metro collaboration, wrapped train!
Ticket can be purchased in advance via the internet.  Refer to the page here.   www.tokyo-skytree.jp/en/
Or if the time/season is not crowded, you can buy the ticket on the spot.  Y2060 per adult (plus Y1030 for the galleria)
Take the elevator up to the upper deck at 350 meters.  There are four elevators, decorated with the images of the four seasons.  Here are the ones for fall and summer.  Enjoy the Japanese traditional arts.  Fall/autumn-images of the matsuri, traditaional festivals.  Summer-"kiriko" style glass

3 View
Enjoy the view 360 degrees.  (no luck with Mt. Fuji, today…)

4 Solamachi-unique Japanese shopping area
There are many many shops, restaurants, entertainment and services here at the shopping center of Solamachi (meaning "sky city").  My recommendation is to go straight to the Japan Souvenir area on the 4th floor on the East Yard.  There are many unique Japanese shops here and you will enjoy looking around as well as finding your own very unique souvenir.
Ganso Shokuhin Sample-ya
There plastic samples are made by hand in Japan.  It really looks real!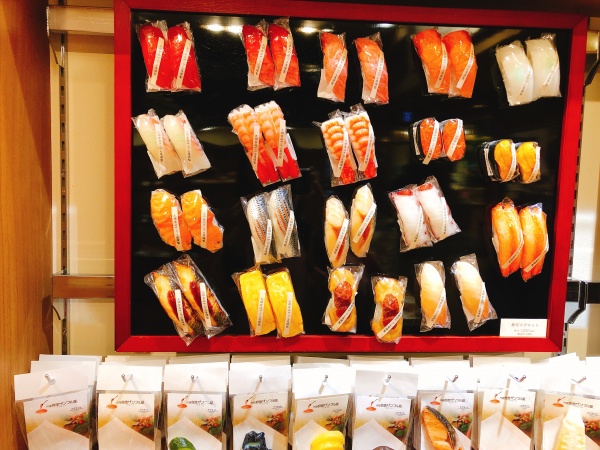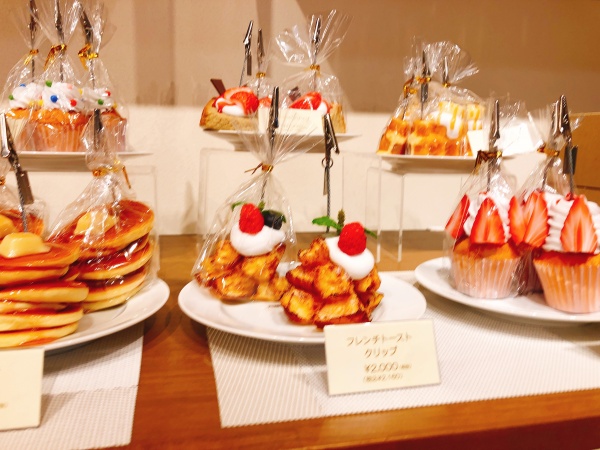 Nippon no Ame Project
These are real candy coated, so that you can wear them as your own accessory!  There are lots os cute amazing candy work here.  Don`t worry!  You can also buy candy, to be eaten!

Makanai cosmetics
There are all made in Japan, using the finest ingredients.  Enjoy the special handcream, with sakura cherry-blossom scent.

And so many more shops to enjoy!

If you are hungry, there are so many choices to choose from.  (The quality is high, but the prices are all high as well.  So, if you have time, you may want to explore the area, as it is near so many attractions, like Asakusa).
http://www.tokyo-solamachi.jp/english/
By the way, I chose Soba and Tempura with rice, at Komatsuan-Tokyo soba.  Delicious, but expensive (Y1400), given the very small portion.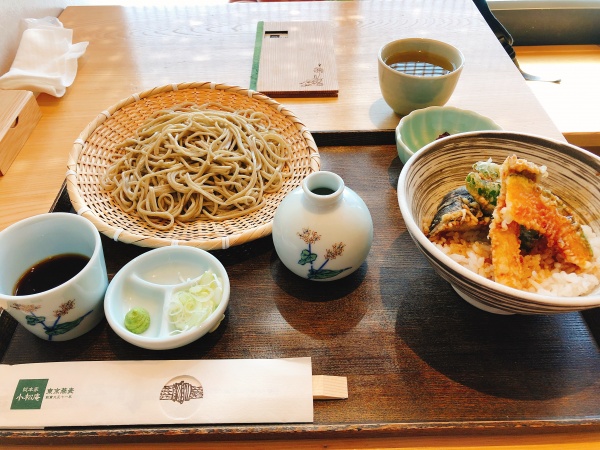 Enjoy!
Any questions or comments?
---
Read More Articles: Column
---
---
---
---
---
---
---
---
---
---