Kamakura
Attractive historical city with easy access from Tokyo

Visit Kamakura and spend one full day!
Quick one hour train from Tokyo, easy access.  Spend one full day, at least, to enjoy and appreciate the charms of Kamakura!
(If you are going to Kyoto/Nara, you can skip a visit, unless your priority is visiting temples/shrines.)
---
2.1 History of Kamakura

2.2 Zen Buddhism

2.3 Present day
---
1 Introduction to Kamakura
If you don`t have time to visit Kyoto/Nara area, then spend one full day in Kamakura, an easy 1 hour train ride from center of Tokyo.
Kamakura was the location of the first government set up by the warrior class or samurai/bushi class.  Minamoto family ruled here from 1192-1333, and with this came the flowering of the Zen Buddhism, which had wide and lasting influence.
Present day Kamakura has 65 temples and 19 shrines, plus many shops and great restaurants to choose from.  There are many hiking courses, where you can enjoy history as well as nature.
It will become a memorable day!
2 Facts about Kamakura
2.1  History of Kamakura
Kamakura is one of the most famous historical and cultural cities in Japan.  It was once a center of politics and became the first location where the warrior-class or samurai/bushi ruled from.
The leader was Yoritomo of Minamoto family.   They chose this location, as it was conveniently surrounded by mountains on three sides, with the South opening to the sea.  However, this location was obviously not enough to protect the family, as its rule lasted from 1192 to 1333.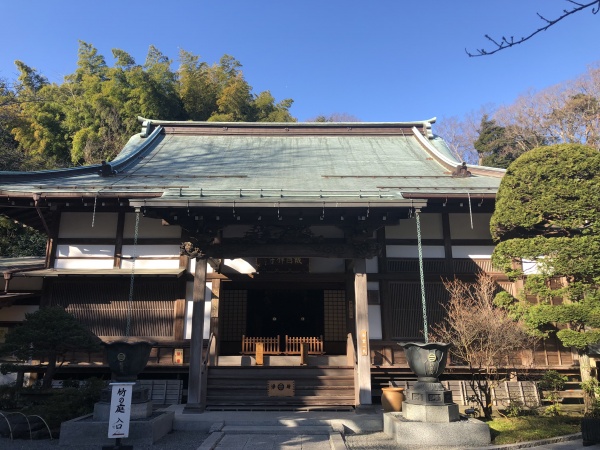 2.2 Zen Buddhism
Zen Buddhism flourished in Kamakura and to this day, there are 19 shrines and 65 temples.   There are many sects of Buddhism in Japan.  Zen Buddhism places emphasis on the importatnce of different forms of meditation.  It focuses on self-discipline and hard work.  Also, spiritual meanings were attached to martial arts, which appealed to the warrior class.
In Kamakura, there was a birth of 6 key sects, called the "new Kamakura Buddhism", which arose due to the rising needs from the farming and warrior classes, who were looking for a more down-to-earth teachings.  The existing teachings or "old Buddhism" asked for tough teachings and disciplines and were followed by the aristocrats and the ruling families, more than the masses.
At the basis of the new teachings was a common idea that everyone can be saved by following a simple rule, like chanting a simple sutra or performing meditation.  This appealed to the public and became widespread during this period.
Zen Buddhism had huge impacts on literature, painting, martial arts and tea ceremony.
For more on Japan and religion, check out "Japan and religion" here http://hiddenjapanguide.com/archives/1675
2.3 Present day Kamakura
Kamakura is one of the favorite places to live, especially for artists.  There are many writers based here as well.  Movies and dramas are shot here, too.  As it is easy to access Tokyo, but is very quiet (except during weekends when tourists come) with mountains and the sea, it continues to be a preferred location.
Kamakura is famous as a gourmet city, as seafood is abundant and fresh and the vegetables are famous as Kamakura branded ones.  You will be spoiled for choice here!
3 Places to visit
3.1 Model route 1
Start at Kamakura JR station (refer to "access" for more)
Hokokuji 報国寺– take a bus (Ride any bus from #5 and get off at the 6th stop, Jomyouji stop) and visit this Zen temple famous for the bamboo garden.   You can enjoy the green matcha tea with sweets here. Y500 including tea/sweet.
It is primarily for the bamboo garden, as you can not enter the main halls.  But, it really is worth it.  Go early in the morning (opens from 9am), so that you can feel the tranquility of the bamboo garden, without the crowds.  It is peaceful.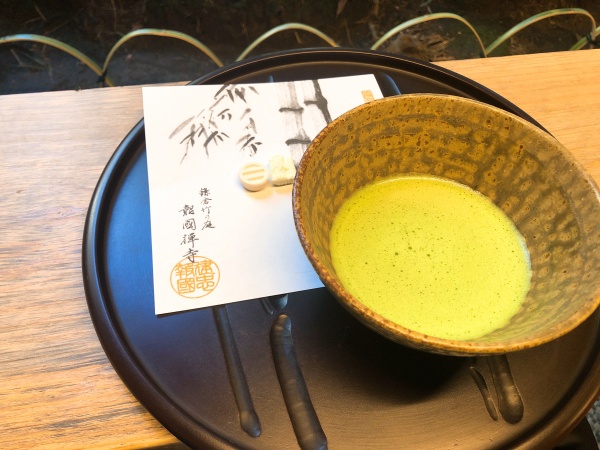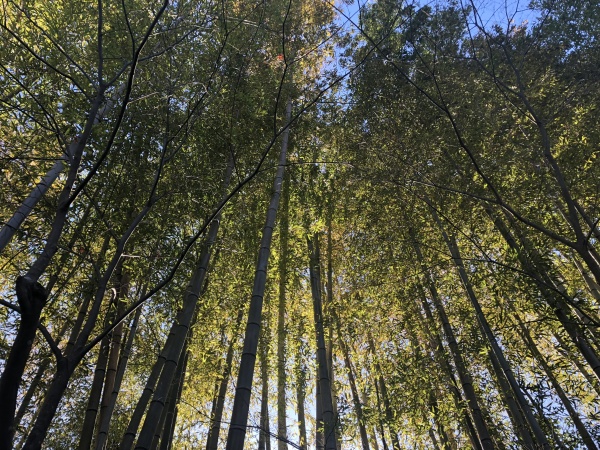 Sugimoto-dera 杉本寺: oldest temple in Kamakura.  Carefully climb up the steep steps to the main shrine.  (The moss covered staircases to the shrine are too dangerous and slippery to climb and closed to the public.)  You will be greeted by the two guards on each side of the entrance, mostl likely made by the famous sculptor Unkei. Y200 yen admission.
Moss covered staircases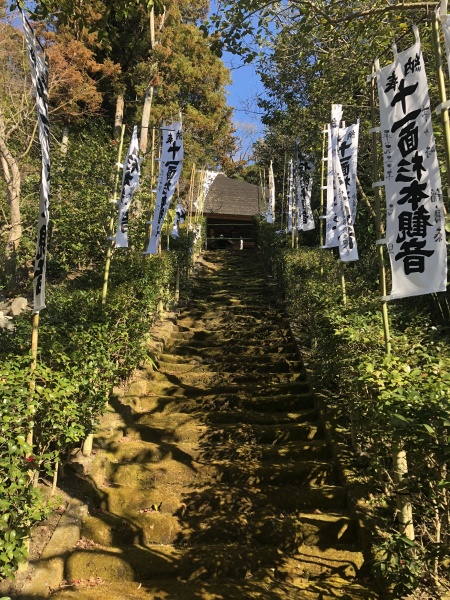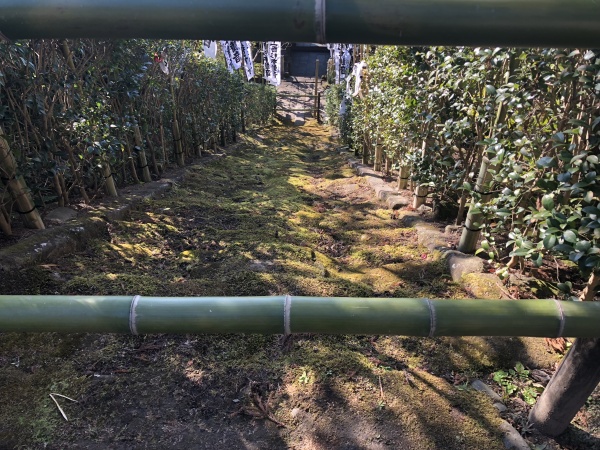 Head for Tsurugaoka Hachiman- go back towards the Kamakura station.  You can enjoy the Wakamiya-oji (1.5km avenue, lined with many cherry blossom trees).   10 minues to/from the station.  Alongside the street, there are many shops and restaurants.
Tsurugaoka Hachiman-gu 鶴岡八幡宮:  Built by ancestors of the Minamoto clan (ruler of Kamakura) for the emperor, there are three impressive gates (torii-gates), dance pavillion (maidono), National Treasure Museum and so on.  The shrine hosts an annual ceremony of Yabusame (archery on horseback) in September every year, which is very popular and truly impressive to watch!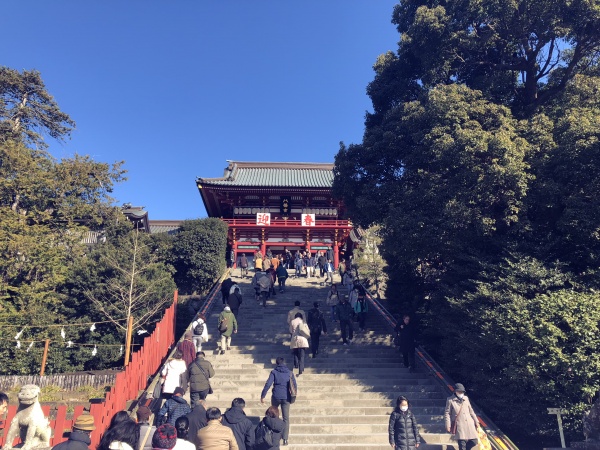 This shrine is always crowded, but nevertheless impressive and picture perfect.  Admission free
From Kamakura JR station, one stop to Kita-Kamakura JR station.
COMING SOON…
3.2 Model route 2
Around Kita Kamakura
3.3 Model route 3
Daibutsu (great buddha) and Hasedera
4 Access
An easy train ride from Tokyo:
Tokyo station-Yokosuka Line via Yokohama station, about an hour, fare about Y1000
Shinjuku station-Odakyu Line to Fujisawa, then change to Enoden Line, total about 1.5hours, fare about Y1500
Check the one day passes, for discount and convenience
In Kamakura:
Check the routes and maps at Information center just outside the Kamakura Station first
You can walk around most places, but be prepared to do up hills, many stairs and narrow roads.
Bus is very convenient.
Bicycle rental is available at Kamakura station.  However, please be careful, as there is heavy traffic around the area, and there is no bicycle only road.  Not recommended.
5 Lunch?  hidden away Japanese lunch spot
EN 円
Right in front of the Kitakamakura station, there is a very old, Japanese 2 story place, and on the 2nd floor is EN 円, a very small Japanese restaurant hidden away.  The atmosphere is very refined with the warmth of a Japanese home, overlooking the pond in front of the Engaku-ji.  They serve very delicious and beautifully presented Japanese kaiseki food, with lots of seasonal speciality.  For more refer to the Gourmet site, Tabelog below.  (the restaurant has a Japanese only homepage.)
https://tabelog.com/en/kanagawa/A1404/A140401/14000231/
http://www.kitakamakura-en.com/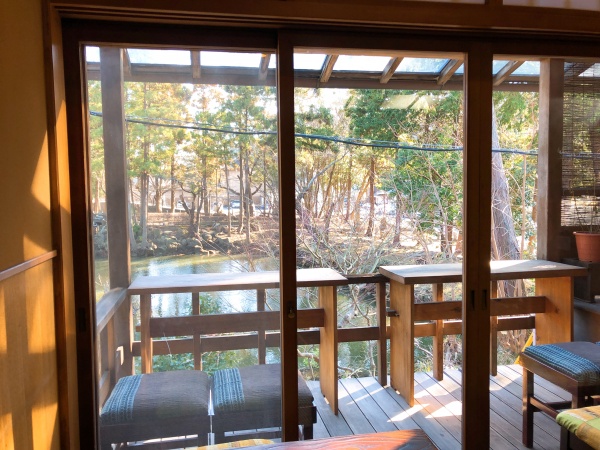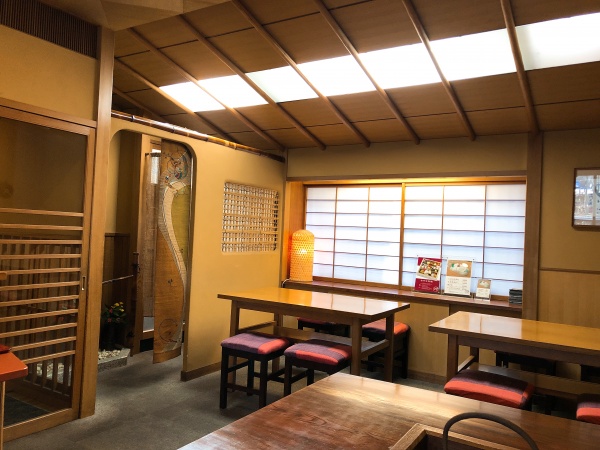 The lunch course (fish) was Y3500.
TIBIT:
Kousen 光泉
On the first floor, you will find Kousen.  Here they sell take-out only sushi (Oinari-san and Norimaki, not fresh fish sushi).   Very delicious and very handy for a light lunch/snack.   They have been operating since 1951, widely loved by the locals.  Y650
https://tabelog.com/en/kanagawa/A1404/A140401/14002918/
ENJOY Kamakura!
Any questions or comments?
---
Read More Articles: Column
1 Avoid the crowd in Kyoto 2 TOJI-hidden away but you will be overwhelmed! 3 CHISAKUIN- beautiful, […]
---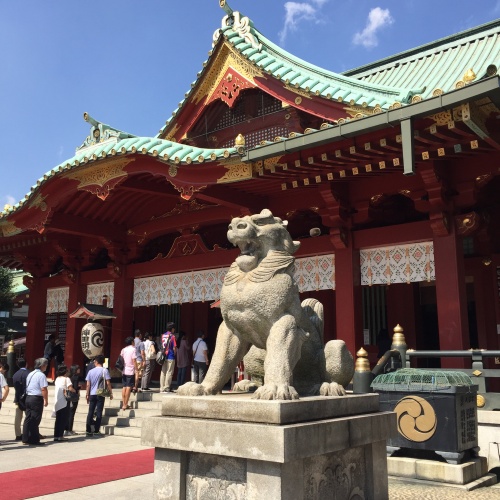 Visit Tokyo`s `Quartier Latin`, with a lot of universities, unique music and instrument stores. Very few tourists […]
---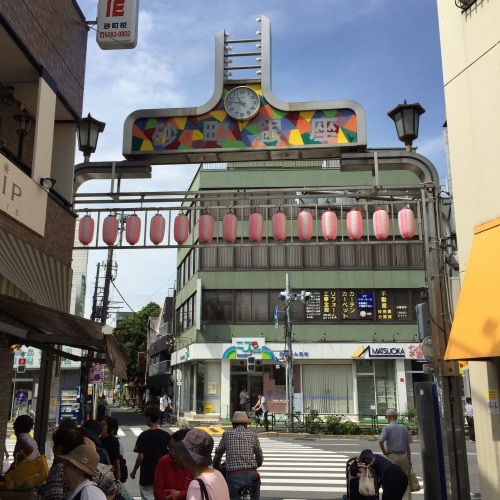 Come and enjoy the freshly made Japanese street food!  Feel the traditional nostalgia of old Tokyo.  This […]
---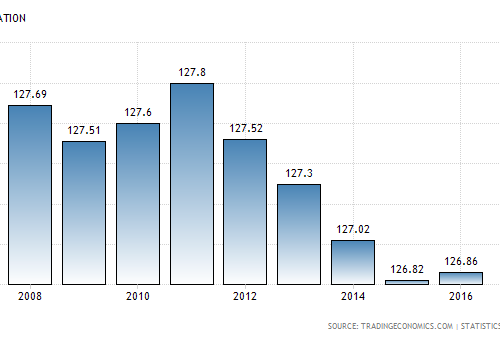 You may have wondered why there are so many senior citizens in Japan.  Why is Japan`s population […]
---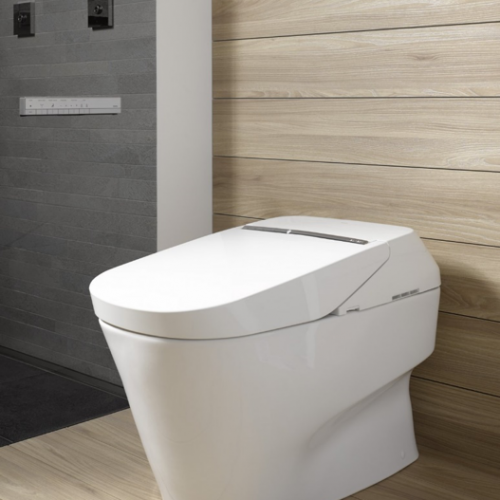 Have you ever wondered why the toilets in Japan are so different to those that you use […]
---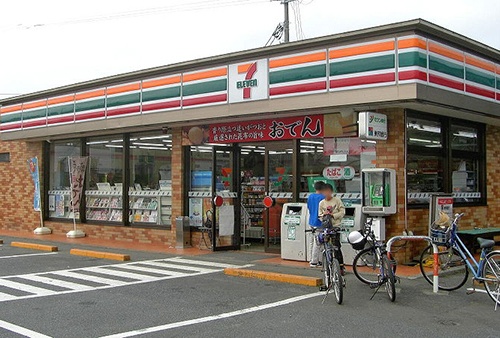 Visit the one closest to your place and if possible, choose 7-11.  Enjoy checking out their products, […]
---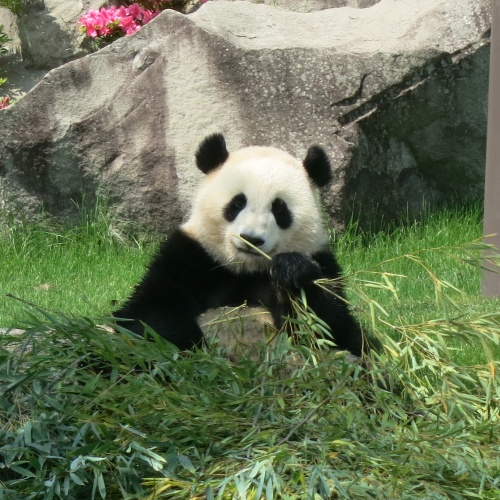 1 Adventure World in Shirahama- great for family and kids. 2 Basic information on Adventure World in […]
---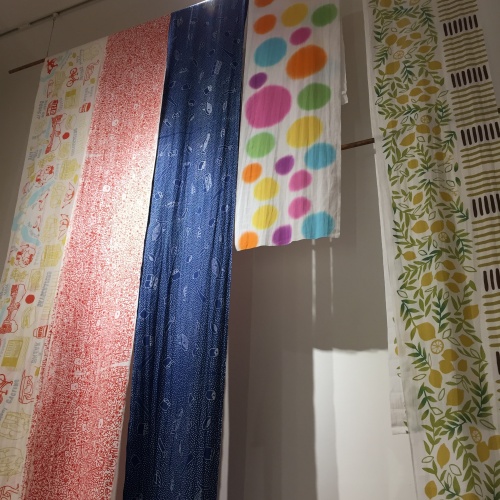 Sure, there are tons of places to shop. But, if you are looking for one-and-only, hand made […]
---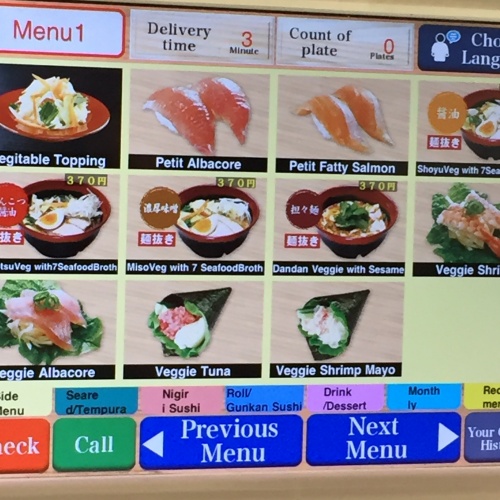 There are lots of Sushi restaurant in Japan and you are spoilt for choice. But for […]
---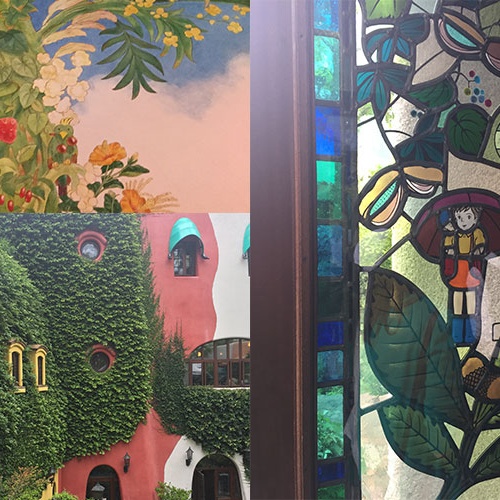 1 Japanese animation 1.1 "Your Name" by Makoto Shinkai 1.2 Site visits for "Your Name" 2 Ghibli […]
---