Tempura
easy to make and very delicious

Tempura- about 400 years ago, in mid 16 Century,  it originally came to Japan via the Portugese in Nagasaki.  Around the same time, Western rifles were introduced to Japan as well.
In old Edo/Tokyo, it was mainly fish from the Tokyo Bay that was used to make tempura, with sesame oil and using egg as batter, giving it the brownish color.
While in Kyoto/Kansai area, they used vegetables for tempura, using vegetable oil, without egg, giving it the white color.
You can basically use any ingredient you want, to make tempura.  It is easy to make and very delicious!
Here I use carrots, shrimp, onion, yellow peppers, gobo (burdock).
For batter, I am using rice powder, instead of flour, but you can use whichever.  Rice powder makes the tempura more crispy.
1.First cut everything into thin pieces, like below.  For the shrimp, make sure to give it a few small cuts along the stomach, so that it won`t shrink when you deep fry them.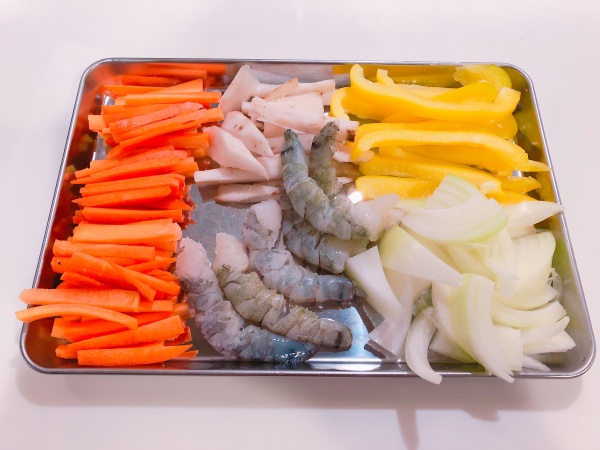 2. Prepare the batter.
100 grams of rice powder or flour
1 egg
100-120ml of water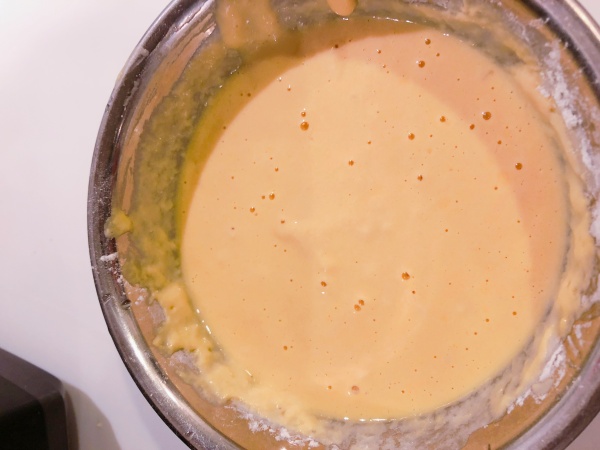 3. sprinkle some rice powder or flour onto the ingredient first.  Then, dip them into the batter.  Depending on how much batter you like, dip them accordingly.  Usually, you only want a bit of the batter, so that it won`t be too thick!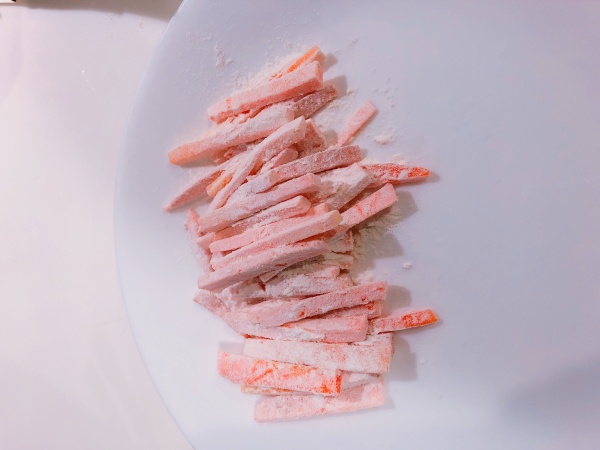 4. Oil at 180degrees.  Deep fry for a few minutes until the color turns brown.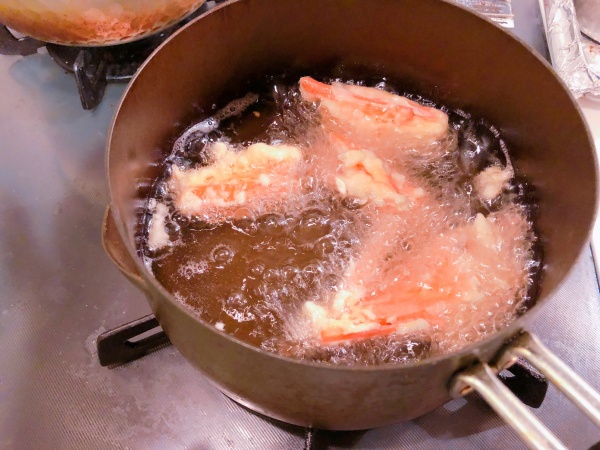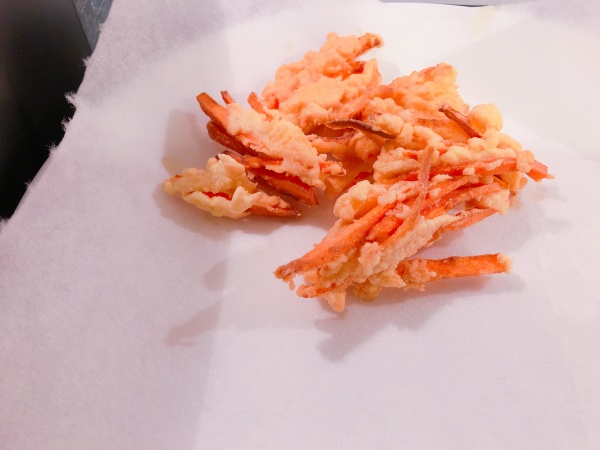 5. You can also prepare your own sauce.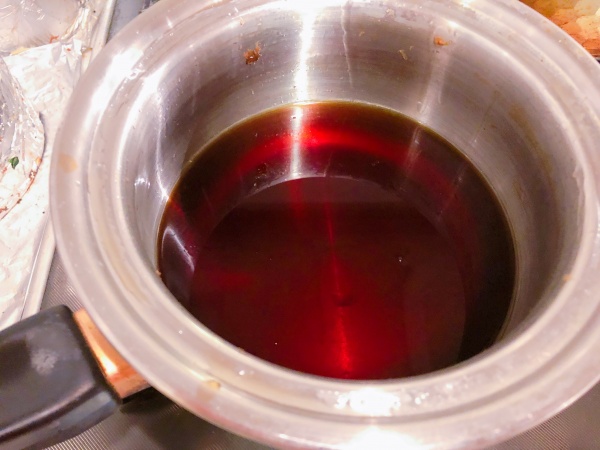 1/4 Cup  Mirin
1/4 Cup  Shoyu/Soy Sauce
1Cup water
5grams of Bonito Flakes
1. Boil the Mirin, then add Soy sauce and water.
2. Once it comes to a boil, then put the bonito flakes in and turn off the gas.
3. Wait until it sinks to the bottom and cools down.
4. Then, drain the liquid.
5. Your tempura sauce is ready!
Enjoy the tempura with the sauce, or with salt.  Or you can create your own sauce.  It goes well with a lot of sauce!
Any questions?
---
Read More Articles: Column
---
---
---
---
---
---
---
---
---
---