Karaage-fried chicken Japanese style
everyone`s favorite Japanese food
Here is how to make chicken karaage 唐揚げ, Japanese style.  It is very easy and quick!
Ingredients for 2-3 persons:
chicken (400grams)
A (soy sauce 2 Tablespoon, sugar 2 teaspoon, salt 1/2 teaspoon, 1 egg)
6 Tablespoon of flour, oil
lettuce/lemon for garnish on the side
1 Prepare the chicken by cutting them up into 3-4 cms square shapes.  (you do not need to be specific and precise here!)
2 Put the above A into a bowl and mix well.  Put the chicken pieces into this bowl and rub the A into the chicken.  Leave for 20 minutes, so that it all gets soaked in.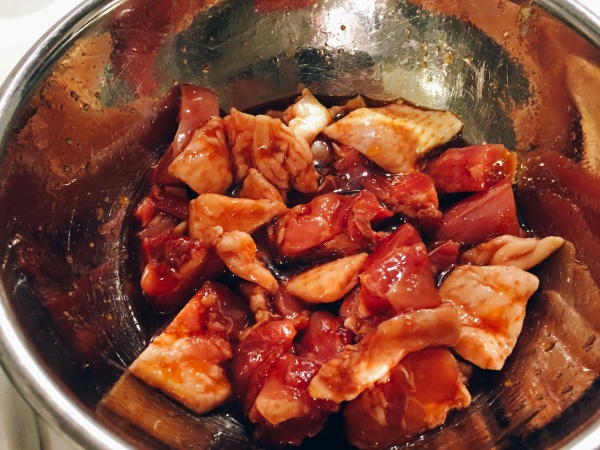 3 Sprinkle the flour into the bowl and mix well.  If it is not longer powder-like, it is ready.  (this will ensure that the chicken is juicy!)
4 Fry the chicken.  Add oil into the frying pan, so that it is 2-3cm deep.  Mid power. (when you start to see small bubbles forming, the oil is at the right temperature.)  Place the chicken into the oil and fry for 4 minutes, turning them upside down a couple of times.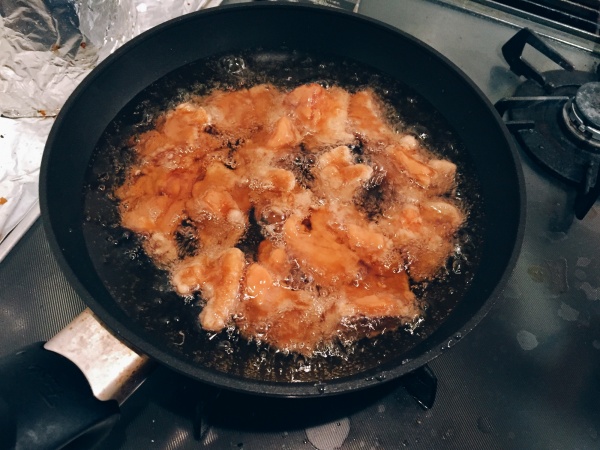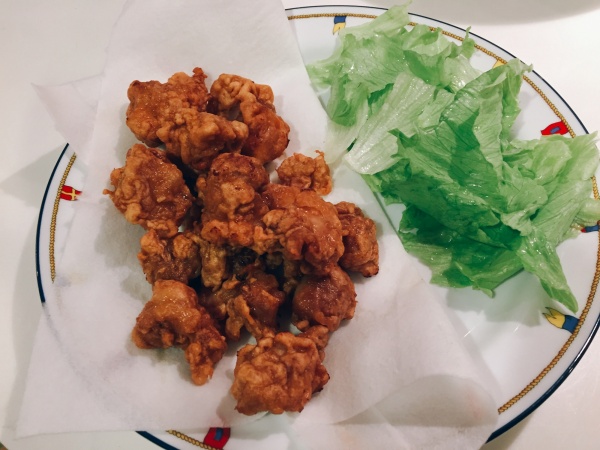 ENJOY!
Any questions or comments?
---
Read More Articles: Column
---
---
---
---
---
---
---
---
---
---