Japanese Baking and Cooking Class (+ Japanese lunch option) * Temporarily Closed
Please join me for a few hours of fun cooking! While we are baking, you can ask me anything and everything about Japan.   Also, as an extra option, we can cook  JAPANESE LUNCH together, while we are baking, too.  For a sample, please refer to the last section.  Open to requests, too!  (I have a certification to teach  bread/sweets making.)
About 3 hours, depending on your choice.  Max 3-4 people.  Price varies. (Y10,000-20,000/group)
Please choose what you would like to make from below-here are 10 options (open to other requests as well):
CURRY PAN (deep fried bread with curry inside):
Japanese style curry, inside the bread. You can either fry the bread or bake it (lower calorie) You can find curry pan in every Japanese bread shop.
1) FRIED CURRY BREAD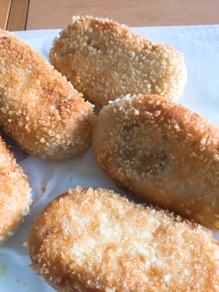 2) BAKED CURRY BREAD
You can choose the filling. Here it`s filled with minced meat, carrot, onion, garlic, ginger.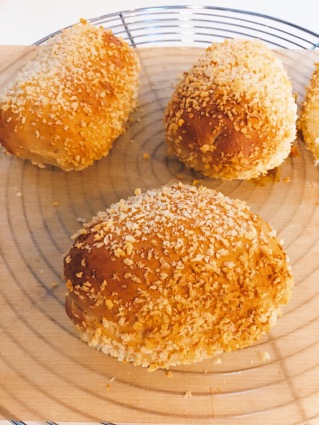 3) RICE POWDER CURRY BREAD
Another curry bread, uses rice powder instead of flour. Fukujinduke (pickles that go well with Japanese curry), mayonnaise sauce and seaweed flake on top. Very unique rice curry bread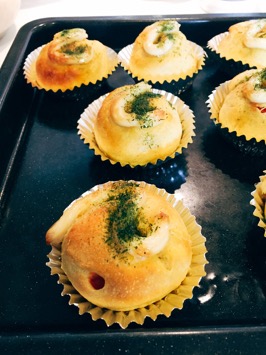 4)GRAPEFRUIT JELLY: we make two types of jelly, using fresh grapefruit to make this very refreshing dessert.
(you can choose the white or pink grapefruit)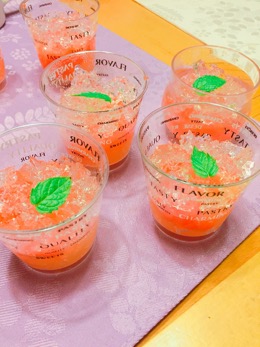 5)ANPAN (bread with red bean paste and berry jam inside)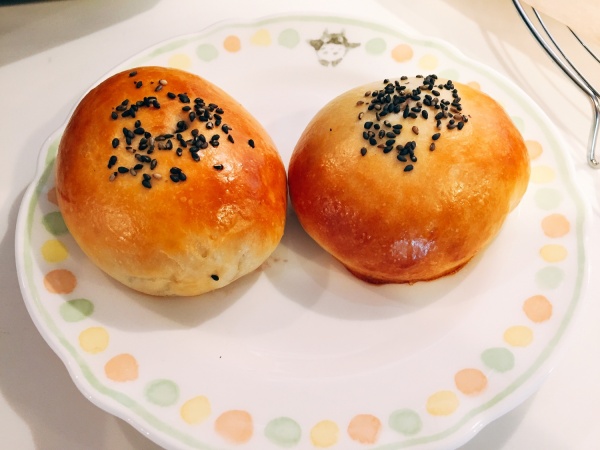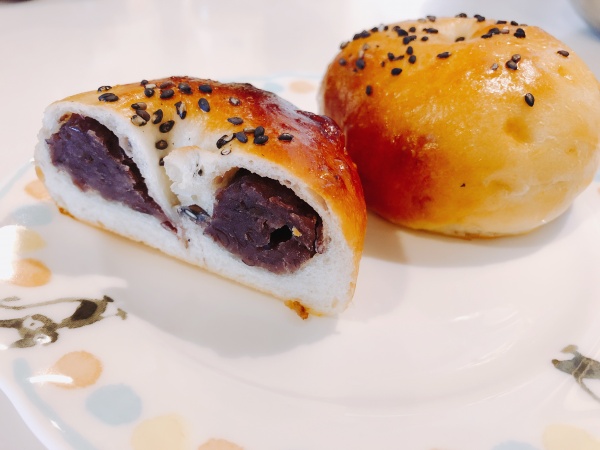 6)CUSTARD CREAM and CHOCOLATE filled JAPANESE bread: sweet, fluffy and tasty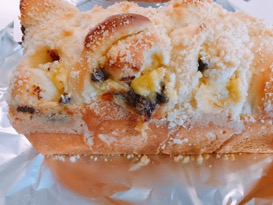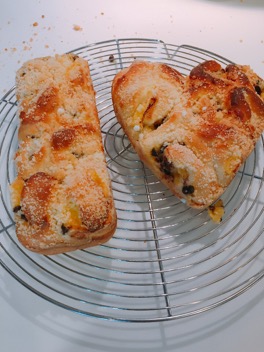 7)JAPANESE STYLE SHORT CAKE: We make our own sponge cake, whip up the cream, prepare fresh fruits in season and voila! Very delicious cake!
8)JAPANESE STYLE ROLL CAKE: we bake the sponge, whip up the cream, cut the fruits and roll them all up!
9)Green Tea Roll Cake with sweet chestnuts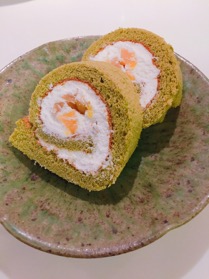 10)JAPANESE MELON BREAD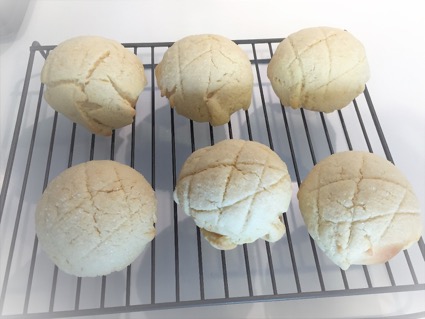 OTHERS: bread using sweetened black beans
Bread using green tea powder and sweetened black beans

"butter bread", fluffy and perfect to make sandwiches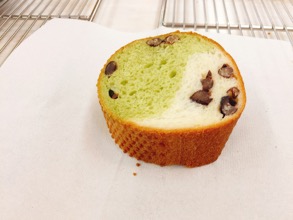 For your reference: My instructor license from Vogue Japan Happy Cooking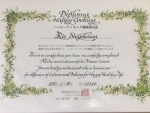 Here are some options for lunch.  Japanese roll sushi, Fried chicken Japanese style, Japanese miso soup.  You can learn to make these, too.  Open to requests!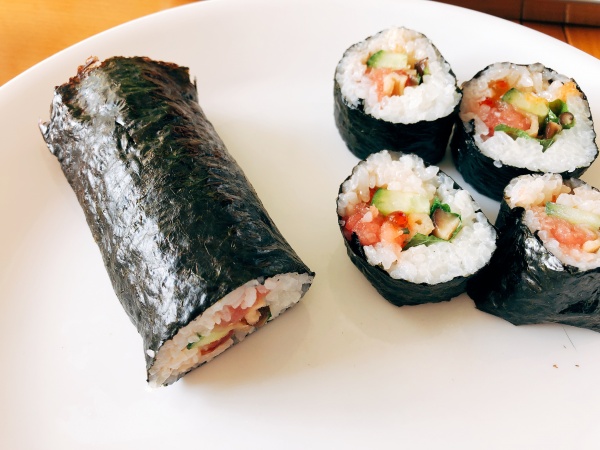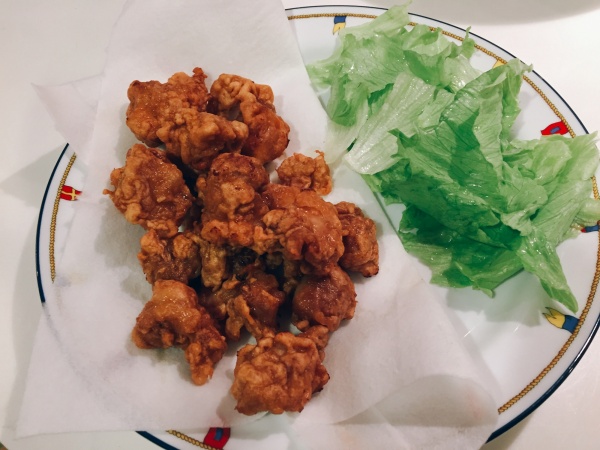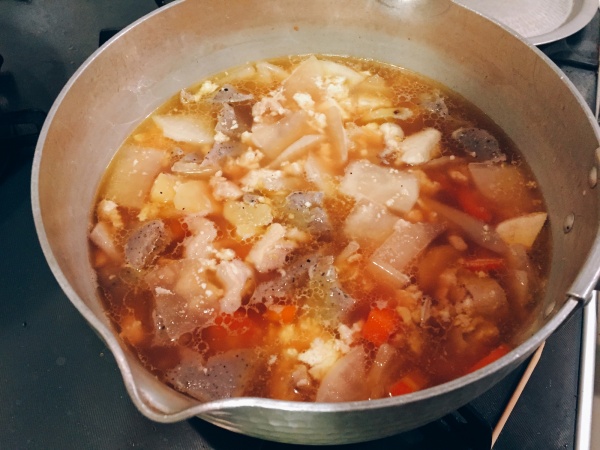 Any questions, requests, and/or booking, please use the contact form below.
(This program is temporarily closed)